Edmonton IV Treatments
Alternative IV Treatments in Edmonton
Our Naturopathic Doctors focus on IV Therapy

We offer Edmonton a large array of IV Therapies

IV Treatment can frequently provide rapid improvements


Vitamin IV Treatments in Edmonton
Need IV Therapy?


Call (

780) 757-8378
Our Top IV Therapies
| | |
| --- | --- |
| | IV B Vitamins, Vitamin C & Magnesium for energy, immunity and more. |
| | A range of IV Vitamin C doses are used for infections, cosmetics & cancer. |
| | IV Glutathione Therapy for cosmetics, longevity, immunity & inflammation. |
| | IV NAD+ treatment for longevity, SIRTUIN activation and energy. |
Other IV Treatments our Naturopaths work with:


IV Curcumin
IV Alpha Lipoic Acid
IV PolyMVA
IV NADH
B12 Injections
IV Curcumin in Edmonton
Our Naturopaths work with Curcumin IV Treatment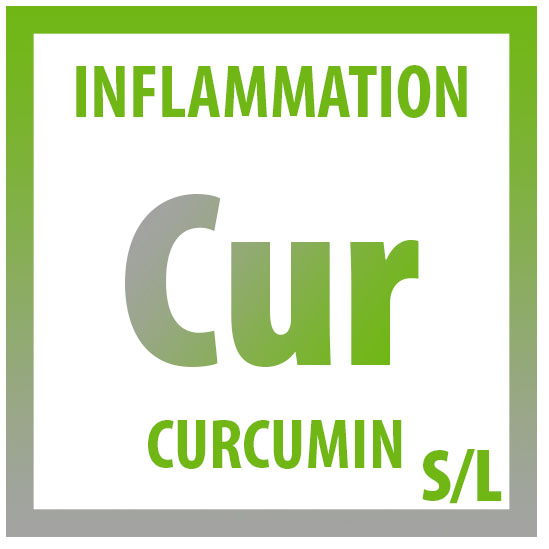 Curcumin IV
Curcumin "diferuloylmethane" is a yellow pigmented active ingredient from Turmeric (Curcuma longa)
Curcumin Facts
Curcumin basics:
Curcumin has numerous effects on cancer cell including inhibition of NF-κB, and affects common cancer pathways utilizing STAT3, mTOR and transforming growth factor (TGF)-β as well as affecting apoptosis.


Curcumin is notoriously poorly absorbed and various efforts have gone into attempting to increase the oral availability of Curcumin (liposomal preparations, addition of bioperine).
IV use of Curcumin completely bypasses all of these issues and allows for 100% absorption and utilization of the Curcumin treatment.
Our Naturopaths typically ramp the dose and usually give doses between 300 to 500 mg of curcumin IV per session.
Curcumin is well tolerated intravenously when diluted appropriately.
IV Curcumin treatment can be given back to back with IV Quercetin for synergistic effects in Cancer and inflammation.
Curcumin and Cancer
Preliminary data: Cell line evidence exists in breast, prostate, lung, bladder, cervical and gastric cancer (in combination with quercetin in particular which we can also give intravenously), melanoma, multiple myeloma, glioblastoma, and chronic myelogenous leukemia.
Colon Cancer - Oral curcumin in advanced colorectal cancer patients refractory to standard chemotherapies resulted in stable disease for 2-4 months in five of fifteen patients.
Pancreatic Cancer - As a standalone treatment, high dose oral Curcumin caused ongoing stable disease for one patient and tumor regression in another in a 2008 trial. In combination with Gemcitabine it increased median survival time in a 2011 and 2010 study.

Breast Cancer - Patients with breast cancer were given Curcumin with Docetaxel and results suggested an enhanced synergistic effect.
Prostate Cancer - In a 2019 trial, patients who finished the period of androgen deprivation were given curcumin or placebo group and the proportion of patients with PSA progression was significantly lower in the Curcumin group.
IV Curcumin Phase I Study using IV Liposomal curcumin showed marked reductions in tumor markers in one colorectal cancer patient as well as a prostate cancer patient.
Doses given were 200-500mg which is similar to the strength we use at our Edmonton office for a single IV Treatment.
Beyond Cancer
Pain: Curcumin can improve symptoms of Osteoarthritis.
Cardiovascular Disease: Oral curcuminoids can reduce triglycerides, increase HDL and reduce LDL.
Mood: Oral curcumin can improves symptoms of depression when taken along with an antidepressant.
Autoimmunity: Data exists demonstrating beneficial effects of Curcumin in Ulcerative Colitis, Crohn's & Psoriasis.
Bottom line: Curcumin is notoriously poorly absorbed when taken by mouth and for years numerous preparations have been tried to bypass this issue with oral uptake. IV Treatment with Curcumin easily bypasses the issues seen when Curcumin is taken by mouth.
Our Naturopathic Doctors use IV Treatment with Curcumin in Cancer, Pain and Autoimmunity to achieve amazing blood levels that just can't be done when Curcumin is given orally.
Need IVs?

Get in touch
(780) 757-8378
IV Therapy - ALA
Anti-oxidant, Anti-inflammatory & Glutathione Boosting
Alpha Lipoic Acid IVs in Edmonton
ALA IV Therapy Facts
Alpha-lipoic acid (thioctic acid) Lipoic Acid is an endogenously produced anti-oxidant.
Alpha Lipoic Acid Basics:
ALA promotes the regeneration of other antioxidants such as vitamin E, vitamin C, and glutathione. Therefore when given intravenously, it can be stacked with IV Glutathione and IV Vitamin C for an enhanced effect.
ALA is a coenzyme with Thiamine Pyrophosphate (B1) on Pyruvate Dehydrogenase, in the conversion of pyruvate into acetyl-CoA - for entry into the Krebs Cycle so it's intimately involved in the energy production process with B1 & B5.
Lipoic Acid is only about 30% absorbed from dietary or supplemental sources, and food reduces the absorption of it as well by about 30% making it an excellent candidate for enhanced levels with IV Therapy administration.
When consumed, ALA is reduced to DHLA and when taken orally, almost twice as much R(+)alpha-lipoic acid is absorbed as the S(-) form so our Naturopaths have a preference for using R+ Lipoic Acid in particular orally but also intravenously as R+ which is said to be more biologically active.
ALA is a cofactor for certain mitochondrial enzymes and has antioxidant activity and anti-inflammatory activity - TNFα, IL-6 and IL-1 are suppressed via NF-κB inhibition therefore we strongly consider its Intravenous use in neuronal inflammatory conditions like Lyme and MS.
Lipoic acid can scavenge free radicals both intra- and extracellularly, and is both water and fat soluble, and easily crosses the blood brain barrier, so it's ridiculously versatile in its action, hence its use in neurological concerns.
Furthermore, ALA increases neuronal blood flow, improves neuronal glucose uptake, increases amounts of reduced glutathione in neurons, and improves neuronal conduction velocity.
Lipoic Acid increases the bile excretion of organic mercury by forming a stable complex.
Lipoic Acid and Cancer:
Some exciting data exists regarding IV use of Lipoic Acid in the "metabolic" treatment of Cancer.
Our Naturopaths have seen some really unique results at our Edmonton office over the years when Intravenous Lipoic Acid is used as part of a comprehensive cancer treatment protocol.
From the data presented above, oral Alpha Lipoic Acid faces many challenges with absorption that are bypassed when given through IV treatment.
IV Therapy with Alpha Lipoic Acid is generally well tolerated but it needs to be given at least over a 20-30 minute period and it's recommended that patients do not have it administered on an empty stomach as it can cause nausea and headaches (presumably because of a blood sugar lowering effect).
In conjunction with LDN, Intravenous Lipoic Acid has some profound case reports in Pancreatic, and Renal Cancer. Whereas, its use with Garcinia and LDN has been shown in Lung, Esophageal, Uterine and Brain Cancers.
Next generation Lipoic Acid: PolyMVA
Lipoic Acid Mineral Complex contains Molybdenum, Rhodium, Ruthenium, Palladium, B1, B2, B12, N-Acetyl Cysteine & Formyl Methionine.
Lipoic Acid is "irreversibly bound" to Palladium and B1 and is said to be a much more potent agent with regards to the creation of Acetyl-Coa from Pyruvate for the Krebs Cycle.
Furthermore, PolyMVA can dramatically "rev up" numerous Krebs Cycle and Electron transport chain enzymes for enhanced energy production (ATP).
PolyMVA has been studied in Multiple Sclerosis-Associated fatigue with 80% of subjects demonstrating statistically significant improvements on three MS fatigue scales as well as Lyme-associated fatigue.
Our Naturopathic doctors have been using PolyMVA intravenously at our Edmonton office since 2017 for metabolic cancer support as well as for MS, Lyme and Chronic fatigue both with Intramuscular and Intravenous administrations.
We've been recently using it Intravenously in neurodegenerative diseases such as ALS and Parkinson's.
Two main drawbacks of PolyMVA - it requires a long time for IV administration and it extremely costly especially for use in Cancer. Doses for Fatigue are much lower and are somewhat more cost effective for oral and intravenous treatments.
Bottom line: The absorption of Lipoic Acid is greatly hindered when taken orally, especially with food in the R/S form. Therefore IV Therapy administration of Lipoic Acid is the optimal way to dose this amazing anti-oxidant.
Our Naturopaths use IV Lipoic Acid primarily in the metabolic treatment of Cancer and in neurological inflammatory issues like MS & Lyme.
Intravenous PolyMVA is also used for Cancer therapy and for improving mitochondrial function in various diseases with a chronic fatigue component.
B12 Treatment
A master for energy, mood, focus and memory.

B12 in Edmonton
B12 Facts
Vitamin B12 has two active forms, methylcobalamin and adenosylcobalamin "cobamamide"
B12 Biochemistry:
Adenosylcobalamin is the major form in cells that's stored in the mitochondria whereas Methylcobalamin is found in the cytosol of the cell and it predominates in blood.
Insanely, humans require B12 for just

two

enzymes: methylmalonyl-CoA mutase & methionine synthase.
Adenosylcobalamin is a cofactor for the enzyme methylmalonyl-CoA mutase that catalyzes the conversion of methylmalonyl-CoA to succinyl-CoA, which is a key component of the Krebs Cycle for energy production.
So it's quite possible that intravenous and intramuscular administration of the Adenosyl form of B12 may in fact be superior to other forms for fatigue.
Our Naturopaths measure methylmalonic acid as part of our DUTCH hormone test - so, if your Adenosylcobalamin is low, then the methylmalonyl-CoA builds up and we can measure it in the urine. THIS IS IN THE MITOCHONDRIA.
Methylcobalamin methylates homocysteine to methionine (via methionine synthase).
The cobalamin is then remethylated from methyltetrahydrofolate, which results in the formation of tetrahydrofolate. This is in the CYTOPLASM.
In the blood, Transcobalamin-B12 complex is taken up into cells by receptor-mediated endocytosis after binding to the transcobalamin receptor.
Then

methyl and adenosyl are cleaved

back into a cobalamin, by binding to the CblC protein which requires Glutathione to work.
If the cobalamin reacts with water it forms Hydroxocobalamin.
Reductive methylation of cobalamin to methylcobalamin is done using methionine synthase reductase in which SAMe acts as a methyl donor
Once cobalamin enters the mitochondria, it's adenosylated to make adenosylcobalamin.
B12 Uses:
B12 shots are a mainstay at our Edmonton office for fatigue, especially if there are simultaneous neuropsychiatric concerns like anxiety or depression.
B12 is a marvelous treatment that works extremely rapidly.
The RDA for B12 is around 2.5 μg/day, which is also the amount that saturates intrinsic factor, and then there is some passive diffusion of B12 which happens in the digestive tract as well. This RDA, is the lowest of all the vitamins but with that said, it is probably the one that benefits the most from doses that dramatically exceed this, especially when given intravenously.
Our Naturopaths use B12 for improving a wide variety of health areas including:
Cardiovascular
Hyperhomocysteinemia
Dermatological
Herpes zoster
Urticaria
Ear, nose, and throat
Hearing loss
Olfactory dysfunction (if deficient)
Taste disorders (if deficient)
Tinnitus
Musculoskeletal
Low Back pain
Bursitis
Heel Spurs
Neurological
Migraine
Neuritis
Peripheral neuropathy
Sciatica
Trigeminal neuralgia
Autism
Psychiatric
Alzheimer's disease
Anxiety
Dementia/cognitive decline
Depression
Postpartum depression
Other
Age-related macular degeneration
Alcohol addiction
Anesthesia side effects
Aphthous ulcers
Asthma
Chronic fatigue syndrome
Diabetes
Fatigue
B12 Dosing:
In shots and IV treatments our Naturopathic Doctors are usually dosing between 1.5mg to 15mg depending on the concerns and frequently use Methylcobalamin, but have used Hydroxocobalamin and are gaining experience with Adenosylcobalamin.
The B12 dose will be individualized by your Naturopath depending on your specific concern.
For most health conditions, shots are given 1x weekly for 4 weeks to build a sustained level.
Occasionally there are protocols (for instance, for sciatica) that initially require daily B12 shots initially.
B12 is frequently combined with B1 in shot format.
When given intravenously, we usually give a full spread of B-Vitamins, as they "back each other up" in numerous biochemical pathways.
Homocysteine and Methylmalonic acid tend to start to rise when the B12 level is below 400pmol/L, so our Naturopathic doctors usually aim for the B12 to be well above 500 pmol/L.
Using MCV is not a reliable marker because it does not always rise, even in major deficiency.
In patients taking acid suppressive medications, or metformin our Naturopaths strongly consider the possibility that the B12 level is suboptimal.
Adverse effects related to B12 are extremely rare with acne eruptions being the most frequent issue that arises.
Occasionally, patients may experience red urine after a B12 shot or infusion.
B12 shots are well tolerated with little to no sensation during or after.
There is the concern that higher B12 levels are seen in malignancies but it's thought actually that malignancies may cause an elevated B12 as a reactive feature (like an acute phase protein) vs. high B12 levels causing malignancy.
NADH+ IV Therapy
We offer Edmonton NADH for fatigue & neurodegenerative issues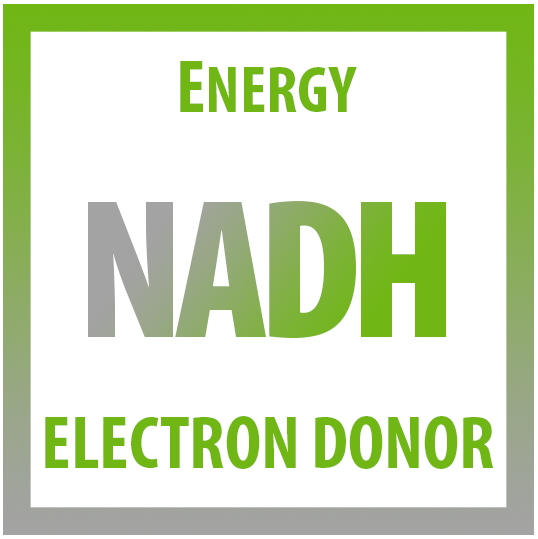 NADH IV Therapy in Edmonton
NADH Facts
Nicotinamide adenine dinucleotide (NADH) is an important Vitamin B3 derived cofactor.
NADH Biochemistry: NADH serves as a key energy-transfer intermediate in the electron transport chain. NADH is the reduced form of nicotinamide adenine dinucleotide NAD+.
Dietary uptake of NAD+ precursors, such as nicotinic acid (Niacin), nicotinamide (Niacinamide) and nicotinamide riboside (NR), which in mammals are converted into NAD+ through the salvage pathway and the kynurenine pathway converts Tryptophan to generate NAD+.

Nicotinamide and Nicotinamide Riboside (NR) become nicotinamide mononucleotide (NMN) which then converts to NAD+ which suggests that oral intake of NMN is preferable to all other NAD+ precursors.
NAD+ as NADPH is involved in converting oxidized Glutathione (GSSG) back to reduced Glutathione (via Glutathione reductase).
IV NAD+ treatments can be combined with IV Vitamins (primarily those used in the Myers' IV) for an additive effect as they support each other in the main biochemical pathways.
Although NADH is the end product of NAD+, we have seen much more robust results with NAD+ over NADH.
Our Naturopaths consider NADH IV Therapy with conditions known to have mitochondrial dysfunction such as neurodegenerative conditions such as Parkinson's and chronic fatigue.
Most of the data on Intravenous doing of NADH comes from studies in the 90s in Parkinson's disease and oral dosing has been studied in Chronic fatigue syndrome.
NADH Studies:
NADH might reduce symptoms of CFS when used alone, in combination with coenzyme Q10.
In one study, patients with CFS taking NADH 5-10 mg daily for 24 months experienced a 42% reduction in symptoms compared to baseline in the first 3 months.
Intravenously, 885 Parkinson's patients were given 12.5mg of IV NADH with a positive clinical effect in 80%, with about 20% of those showing a substantial improvement (up to 50% improvement) and 60% of those, showing moderate improvement.
NADH is thought to stimulate endogenous L-DOPA (might increase tyrosine hydroxylase activity).
IV NADH was given every other day for 14 days. The intravenous protocol of 12.5mg daily for 7 days has also been used.
NADH Dosing:
IV NADH dosing is similar to oral NADH dosing, often time our Naturopathic doctors use 10-20mg of NADH given over about 30 minutes in a small volume of normal saline.
IV NADH is generally well tolerated versus IV NAD+ which can give profound nausea intravenously.
With dosing for therapeutic effect however it appears NADH does require more frequent dosing for it to have a clinical effect.
We often IV Glutathione after IV NADH especially for Parkinson's at our Edmonton office.
Need IV Therapy?
(780) 757-8378