Dr. Muradov - Naturopath Edmonton West


TruMed - Edmonton Naturopath Doctors & IV Therapy
Dr. Muradov Focuses on Fatigue, Hormones, Digestion & IV Therapy



Clinic Updates


11630 119 Street - West Central Edmonton




Hyperbaric Treatment Available




Staring Jan 1 2023 - All Cancer cases will be referred




I oversee TruMed Clinic.




We are dedicated to providing Edmonton the best Naturopathic treatments.


Yours in health,




Dr. Eric Muradov ND
Naturopathic Doctor







Special interest in IV therapy & Hyperbaric Oxygen Therapy


Naturopath in Edmonton since 2010
Conditions Treated
As a Naturopath, he treats a wide range of concerns

Our focus: Digestive Concerns, Fatigue, Hormone Concerns, Skin & Mood issues

Special interest in IV Therapy, Thyroid & MS

See all the conditions we treat
What to expect
Hormone, thyroid and food sensitivity testing are often run to find out where your concerns originate.

We'll give you a treatment plan using only the best available Naturopath medicines.

About the treatments we offer

Learn more about IV Therapy & Food sensitivity
Contact Us
Our Naturopath Clinic is located in West Central Edmonton.

Dr. Muradov is at TruMed Naturopath Clinic

About Naturopath, Dr. Eric Muradov

Connect with us anytime:


780 757 8378
[email protected]

Visit the Contact Us page
Who we are
Four Edmonton based Naturopaths
Dr. Eric Muradov, Dr. Kirti Deol, Dr. Cindy Tran & Dr. Nooreen Sumar
General Naturopathic practices each with specific focuses.
Additional interest in IV Therapy, Acupuncture and Hyperbaric Medicine
Canadian trained Naturopathic Doctors

Why TruMed?
Our Naturopaths are trained in Functional Medicine
Dr. Muradov has over 10 years of clinical experience as a Naturopath
We provide Edmonton Modern Naturopathic Medicine and IV Therapy
Only Naturopath clinic in Edmonton with Hyperbaric chambers.
We use Science backed methods alongside Natural treatments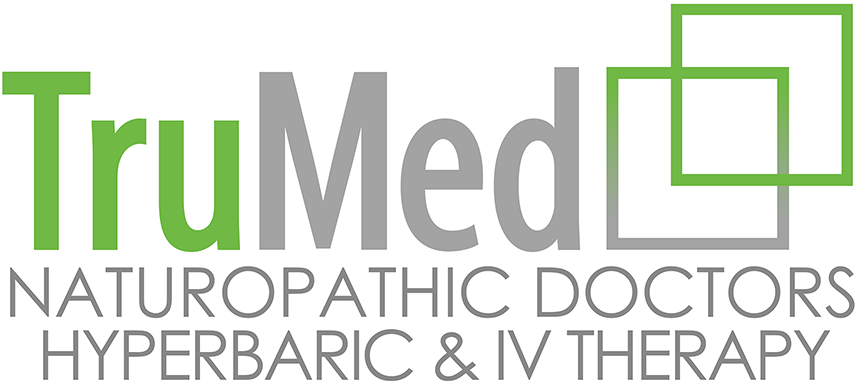 "Dr. Muradov was the first doctor that actually LISTENED to my complaints"
"When my doctor wouldn't listen, Dr. Muradov did"
"First doctor that was listening my health problems and finding reasons for them"
"I've been doing vitamin and magnesium IV's and I feel great!
See our Naturopath Google Reviews & RateMDs Reviews
Top Naturopathic Testing
Our Naturopaths are focused on providing Edmonton the best in modern Alternative testing
Hormone Testing - Salivary, Blood and Urinary Hormone testing and effective Naturopath treatments.
Our Naturopathic doctors will choose specific tests depending on your unique needs so we can choose the most precise natural treatments for your specific concerns.


Food Sensitivity Testing - We offer Edmonton massive panels to pin-point which foods you shouldn't be eating.
We offer food sensitivity & food allergy tests with complete clinical support from a Naturopathic doctor to make sure you understand how to execute your dietary changes.

Thyroid Testing - Our Naturopaths offer in-depth thyroid testing not available in Edmonton through Alberta health.
We carefully scrutinize your Thyroid test results to understand if your concerns are Thyroid in origin and have a range of Naturopathic Thyroid treatment options.
Nutritional Testing - We have nutrient panels testing vitamins, minerals, amino acids and heavy metals in our Edmonton patients.
Our Naturopaths screen our patients for nutrient deficiencies - Iron, B12, Magnesium, Iodine and Vitamin D are common considerations and we can replete most of these with IV Therapy.
Infectious Testing - Sometimes we need to dig deeper: We understand that some cases of fatigue, autoimmunity, and many complex cases might have an underlying infectious component.
Our Naturopaths can screen our Edmonton patients for yeast like Candida, viruses like Epstein Bar and bacteria such as Mycoplasma and Lyme.
Heavy Metal Testing - Our Naturopathic doctors work with Urinary Heavy Metal testing.
Our Naturopaths screen our Edmonton patients for mercury, lead, arsenic, cadmium and others in cases of infertility, fatigue, autoimmunity, cancers and many more.
Test Reports




Premier Naturopath Treatments
Evidence backed, precisely dosed treatments as part of our modern approach
Precise Herbal Medicine - High quality standardized herbal extracts are used at our Naturopath clinic.
Our Naturopathic doctors use specifically dosed herbal preparations usually in reference to results seen in clinical trials and use interaction checking software to avoid drug-herb interactions.
Functional Medicine Therapies - Dr. Muradov uses modern, evidence based Functional Medicine treatments at our Naturopathic clinic.
We use functional medicine principles to understand that a single concern can have multiple origins and focus on natural treatments backed by science.
Orthomolecular Nutrition - Our Naturopaths understand that precise nutritional augmentation is key to restoration of health in many conditions.
Our Naturopathic Doctors use an Orthomolecular perspective to provide our Edmonton patients with an enhanced nutritional environment for healing

Precise Dietary Augmentation - We often use specific tests at our clinic, to determine the best diets for our patients.
We've run thousands of food sensitivity tests and work with with FODMAP, Ketogenic, AIP, Carnivore, Wahls, Low Oxalate, Low Histamine and Low Lectin dietary strategies.

IV Therapy - Dr. Muradov offers advanced Naturopathic IV therapies such as IV NAD and IV Glutathione.
Our Naturopathic Doctors have administered thousands of IV treatments at our Edmonton office for a massive range of concerns.
Hyperbaric Oxygen - Dr. Muradov has training in Hyperbaric Oxygen as part of his allowable Naturopathic activities.
Hyperbaric Oxygen Therapy is a powerful way to facilitate healing around the body and can often be done back-to-back with IV Therapy.
See all of our Naturopathic Treatments


Our Naturopathic techniques can successfully deal with a wide range of health concerns.
Testing: As a Naturopath, Dr. Muradov uses standardized alternative testing techniques such as thyroid, hormone and allergy testing.
Over 10 years of clinical experience allows our Naturopaths to choose the most appropriate testing for your particular case.
Find the cause: Naturopaths look for the causes of your concerns, rather than just addressing symptoms.
We take a deep dive with testing to uncover the causes of your concerns.

Integrative Approach: Dr. Muradov uses both Naturopath and functional medicines to provide best possible care.
We often work alongside other medical professionals like prescribing pharmacists, nurse practitioners and medical doctors to give you a health team for comprehensive medical care.


"Outside the Box" thinking: Naturopathic doctors are trained to think differently than your medical doctor.
We consider multiple potential origins to your health concerns and use both conventional and Naturopathic testing techniques to confirm our hypotheses.
Modern treatments: Naturopaths at our office use standardized herbal treatments, precise vitamin and mineral dosing based off of published human evidence and clinical trials.
We strive to always have strong human data backing up our specific recommendations and offer aggressive Naturopathic treatments such as IV Therapy.
IV Therapy: Dr. Muradov and Dr. Deol focus on IV Therapy as part of their Naturopathic practices - it's a tool that allows us to get our Edmonton patients feeling better faster!
Nutrients delivered directly into the blood have 100% absorption and IV Therapy allows us to replete cellular levels of Nutrients faster than any other method.
Hyperbaric Chambers: Naturopathic Doctors with proper authorization can provide Hyperbaric Oxygen Therapy.

Dr. Muradov has Hyperbaric Certification and Hyperbaric medicine can be combined with other oral and Vitamin IV Therapy services for an enhanced effect.


Conditions Our Naturopaths Treat
In Edmonton we tend to see Digestive Concerns, Fatigue, Skin and Mood issues most frequently.

Digestive Concerns: As Naturopaths we commonly deal with IBS, gas, bloating, diarrhea, constipation, SIBO & Candida.
We use food sensitivity, stool microbiology, and digestive testing to pinpoint where your digestive concerns originate and use gentle Naturopathic treatments to restore balance.

Fatigue: Our Naturopath Clinic does Thyroid, Adrenal, Nutrient, Infectious and Toxic Testing to figure out why you're tired.
Our Naturopathic doctors have a lot of experience with fatigue and offer IV Therapies as a way to aggressively deal with stubborn fatigue with IV Vitamins and IV NAD.

Skin Concerns: Acne, Eczema, Psoriasis, Hives & Rashes are commonly seen & treated with Naturopath medicines.
Food sensitivity testing and DUTCH hormone testing are the two most common tests our Naturopathic doctors run for skin concerns.

Mood & Mental Health: Our Naturopath doctors are experienced with anxiety, depression & other mental health issues.
As Naturopaths, we offer herbal, and nutritional treatment for mental health as well as IV therapy for anxiety and depression which has the potential for rapid results.
Hormone Concerns: TruMed offers in-depth hormone testing & natural treatments for male & female hormone issues.
Our Naturopaths intermix blood, salivary and "DUTCH" urinary hormone tests to provide a comprehensive understanding of your hormone health.
Autoimmunity: Dr. Muradov has a special interest in MS as part of his Naturopathic practice and consequently our clinic deals with other Autoimmune issues.
In our Edmonton patients we often see Lupus, Crohn's, Ulcerative Colitis, Rheumatoid Arthritis and Psoriasis.
See all the conditions our Naturopaths treat
Our Naturopathic Principles



Naturopathic Doctors have distinct guiding principles with regards to patient care
Treat the cause: As Naturopaths we commonly always attempt to find and treat the cause of your concerns
The Healing Power of Nature: Naturopaths believe the body has the wisdom to heal if you give it the right tools it needs.


Treat the whole person: As Naturopathic Doctors we always consider the whole person: body, mind, spirit and more
See all the Naturopathic Principles


Quick Facts
Naturopaths in Edmonton and Alberta have specific regulations and authorizations compared to other provinces.
Naturopath Fact 1: Naturopaths in Edmonton have at least 7-8 years of post secondary education.
All the Naturopathic doctors at TruMed did their undergraduate work in Alberta and their Naturopathic doctorates in Toronto and then additional training in IV Therapy and Hyperbaric medicine.
Naturopath Fact 2: Naturopathic doctors will do physical exams, and run lab work to learn more about your health.
Naturopathic doctors do and run many of the same diagnostic techniques your MD does in addition to a range of additional Naturopathic testing methods.
Naturopath Fact 3: Naturopaths in Edmonton & Alberta do not prescribe medications, so treatments are often vitamins, herbs and other nutriceuticals.
Our Naturopaths are trained in pharmacology so we can work with allied professionals to get you medications if that's what your case needs.
Naturopath Fact 4: Visits with your Naturopath are often 30-60 minutes versus 3-10 minutes with medical doctors.
Our Naturopaths take a substantial amount of time to understand your health concerns to an extent that's usually not possible with standard medical care.
Naturopath Fact 5: Naturopathic doctors tends to have more flexibility with treatment plans to make your treatment protocol unique to you.
Our Naturopaths will provide treatments tailored for your condition are tailored to you, meaning two patients with the same condition can have very different treatments.
Edmonton's Leading IV therapies
The Myers' Cocktail, IV NAD+, IV Glutathione and IV Vitamin C are the most common IV treatments our Naturopaths administer in Edmonton.
The Advanced Myers: Our Naturopaths have a custom Myers Cocktail IV for energy, mood and immunity.
Our Naturopathic doctors have literally administered thousands of Myers Cocktails with impressive results in a range of conditions in both IV drip and IV push format.
IV NAD+: Intravenous NAD+ is our Naturopathic Doctors secret weapon for chronic fatigue.
Our Naturopaths are leaders in IV NAD+ therapy in Edmonton using low doses of fatigue, moderate doses for longevity and high doses for substance abuse.
IV Vitamin C: A classic IV Therapy treatment our Naturopathic Doctors use for energy, immunity and cancer.
Our Naturopaths have substantial experience with low, moderate and high dose IV Vitamin C - data has emerged using IV Vitamin C for COVID-19 from China.

IV Glutathione: The master anti-oxidant our Naturopaths use intravenously for detox, cosmetics, inflammation & longevity.
Glutathione is extremely well tolerated treatment and is often paired with Vitamin C and other supportive nutrients like Zinc, Selenium, B5 and Folic Acid for synergistic effects.
IV Hydration: Our Naturopaths offer Edmonton custom rehydration IVs with B Vitamins and various minerals carefully concentrated to provide maximum hydration.
Great for athletes, socialites and for those that can't seem to get those 8 glasses in!
Quick Links:
Basic IVs we offer
Advanced IVs we offer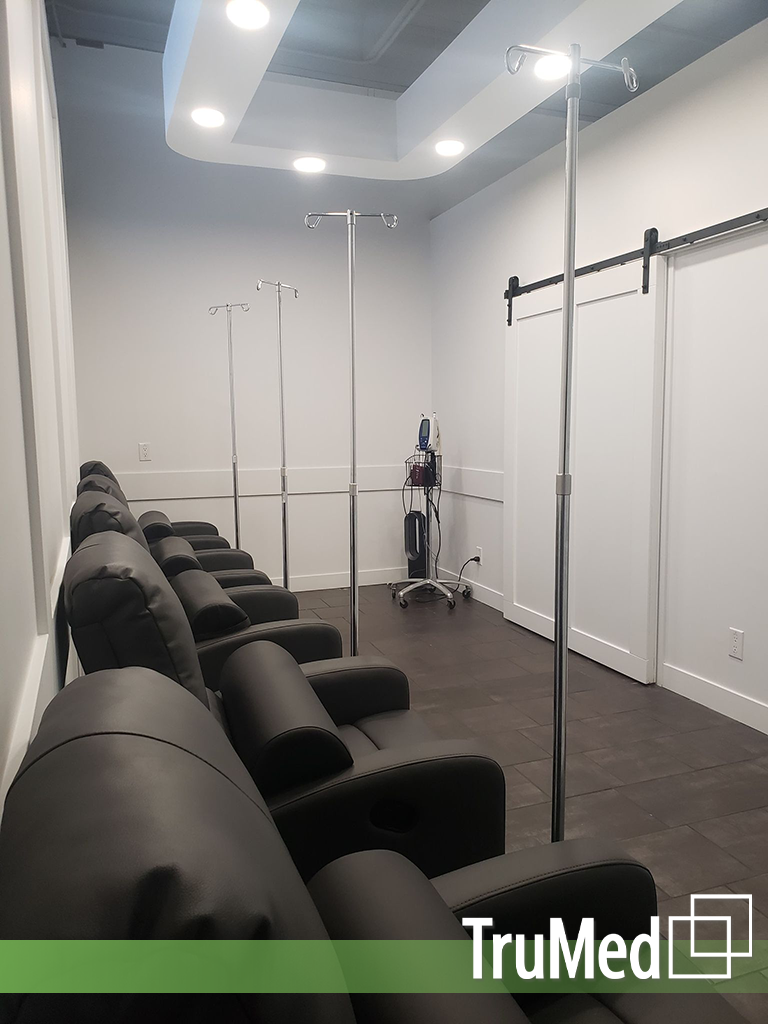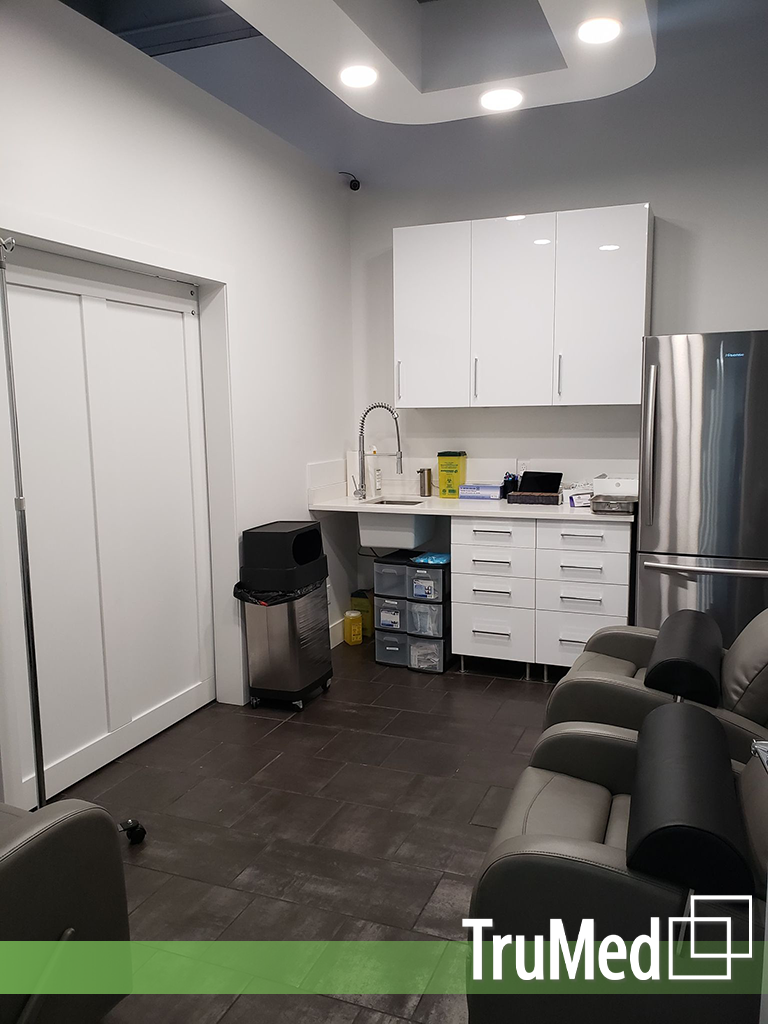 IV Therapy FAQ



How does IV therapy work? IV Therapy guarantees 100% absorption and provides high plasma concentrations of nutrients and cells are flooded with nutrients needed for key metabolic functions.
With IV therapy, we bypass the digestive tract and avoid any gastrointestinal distress while providing clinically relevant doses of natural substances to achieve much more robust responses than can be achieved orally.


What does IV therapy cost? IV therapy is not cheap. Fortunately the Naturopaths at TruMed do a lot of IV Therapy so we've been able to keep the costs down compared to other clinics in Edmonton.

In general, it costs between $135-$185 for most of our IV therapy treatments.
How many IVs do I need? The amount of IVs needed definitely changes depending on the condition being treated.

With regards to fatigue and mood, we generally give one IV treatment weekly for about 4 weeks to build up your levels and provide a sustained effect.

Do I need a consult with the Naturopath before an IV? At our clinic you need a consultation prior to doing any IV Therapy.
However, initial IV consultation with one of our Naturopaths is complimentary :)
What training do your Naturopaths have? Aside from his Naturopathic training, Dr. Muradov is certified in basic and advanced IV Therapy, and Hyperbaric medicine.
In terms of clinical experience, we've administered over 10 000 IV treatments.
Is IV Therapy safe? Nutritional IV Therapy is extremely safe.
As mentioned, we've given thousands of IV Therapy treatments in Edmonton since 2010 and the incidence of adverse effects is extremely low.
See our full IV Therapy FAQ
Naturopath FAQ
How much does it cost to see a Naturopath? Naturopathic medicine is not cheap. Unfortunately because of private testing costs the initial visits can become quite expensive.
For example, comprehensive hormone testing can cost upwards of $500 and allergy or sensitivity testing can be close to $500, with consult costs between $165 and $ 265.
With that said, we're aware that costs are high and try to work with patients to only run the most pertinent tests and are option to finding alternative options for those who are unable to pay for private testing.
How often do I have to come? We're aware that seeing a Naturopath is expensive so we aim to cover all over your concerns within 2-4 visits with visits every 1-4 months to track progress and make necessary adjustments.

IV Therapy is usually weekly at the beginning for about 4 weeks.
What training do Naturopaths have? Naturopaths have a lot of training. All Naturopaths in Edmonton have a four year doctorate after undergraduate training a minimum of 7 years post secondary.

At TruMed, our Naturopaths have added additional training in Fertility, IV Therapy, Electrodermal analysis, Acupuncture and Hyperbaric Oxygen Therapy.

Can Naturopaths prescribe medication? Naturopathic doctors have a ton of training but in Edmonton & Alberta Naturopathic doctors don't prescribe.
If your case needs a prescription medication, we'll refer you to one of our prescribing partners in Edmonton.
Can a Naturopath help with mood issues? Yup! Our Naturopaths usually start by screening you for hormonal and nutritional abnormalities that might be causing the mood issues in the first place. If needed, we'll even do urinary neurotransmitter testing to detect the exact biochemical abnormalities.
Our Naturopaths usually use herbal medicines, IV therapies and nutrients that can help with both anxiety and depression. IV Therapy in particular can frequently provide rapid results for mood issues.


Can a Naturopath work with Acne? We frequently work with Acne at our Edmonton office. Our Naturopaths often screen for food triggers related to acne as well as hormonal imbalances such as excess testosterone or androsterone.
Food allergy testing and Urinary "DUTCH" hormone testing are pretty important. IV Therapy with Glutathione has become a popular option for improving complexion and skin brightening.

Can a Naturopath treat IBS? We've got a ton of experience with digestive concerns. Our Naturopaths usually perform food sensitivity testing and digestion and microbiome analyses (SIBO, Candida and parasites).
We make use of numerous probiotic preparations, herbal antimicrobials and dietary changes to improve a large range of digestive issues.
Can a Naturopath help with hormones? We usually screen for Cortisol, Estrogen, Progesterone, DHEA and Testosterone through blood, saliva or urinary "Dutch" hormone testing, and then we can make precise herbal and nutritional recommendations.
We see issues like PMS, PCOS, Menopause, and various menstrual irregularities pretty frequently at our Edmonton office.
Can a Naturopath help with Thyroid issues? Definitely. Our Naturopaths see a lot of Thyroid issues in our Edmonton patients and we typically run comprehensive thyroid hormone panels to assess the cause of your thyroid dysfunction.
We usually screen for the free hormones, thyroid antibodies, iodine levels and Cortisol levels. Our Naturopaths work with a large range of Natural thyroid support.
Experience: Dr. Muradov has been a Naturopath in Edmonton since 2010 & has treated over 5000 unique patients.
He's had a full time Naturopathic practice with a special interest in IV Therapy in West Edmonton since graduating in 2010.
Precision: Dr. Muradov always relies on modern functional Naturopathic testing to provide answers to your health concerns.
We run precise blood, urine and salivary hormone testing, food allergy testing, genetic and nutritional testing as well as precisely dosed IV Therapy.
Expertise: As a Naturopath Dr. Muradov is knowledgeable in hormone & digestive health.
Our Naturopaths have expertise in the treatment of fatigue, thyroid, skin and mood concerns using the best in Naturopathic therapies such as nutritional medicine & IV Therapy.
Evidence Based: Dr. Muradov always uses evidence based Naturopathic medicine as a foundation for his treatments.
We rely on science backed Naturopathic recommendations and frequently update our protocols based on newly available clinical studies & IV therapy protocols.
Functional medicine: Our clinic incorporates Functional medicine treatments as part of our Naturopathic approach.
Functional medicine allows us to understand the unique origin of many common health concerns and then use modern evidence informed Naturopathic treatments such as IV Therapy.
IV Therapy: Dr. Muradov has a special interest in IV therapy and for years TruMed has led the way in Edmonton for Intravenous treatments.

IV Therapy allows us to give precise dosing of nutrients with 100% absorption for rapid, robust and lasting effects.
Hyperbaric Oxygen: In 2019 Dr. Muradov added Hyperbaric Oxygen to his available Naturopathic services offered to Edmonton.
We have two state of the art Hyperbaric Chambers to our Edmonton office which can synergize with numerous IV Therapy treatments.
Learn more about Dr. Muradov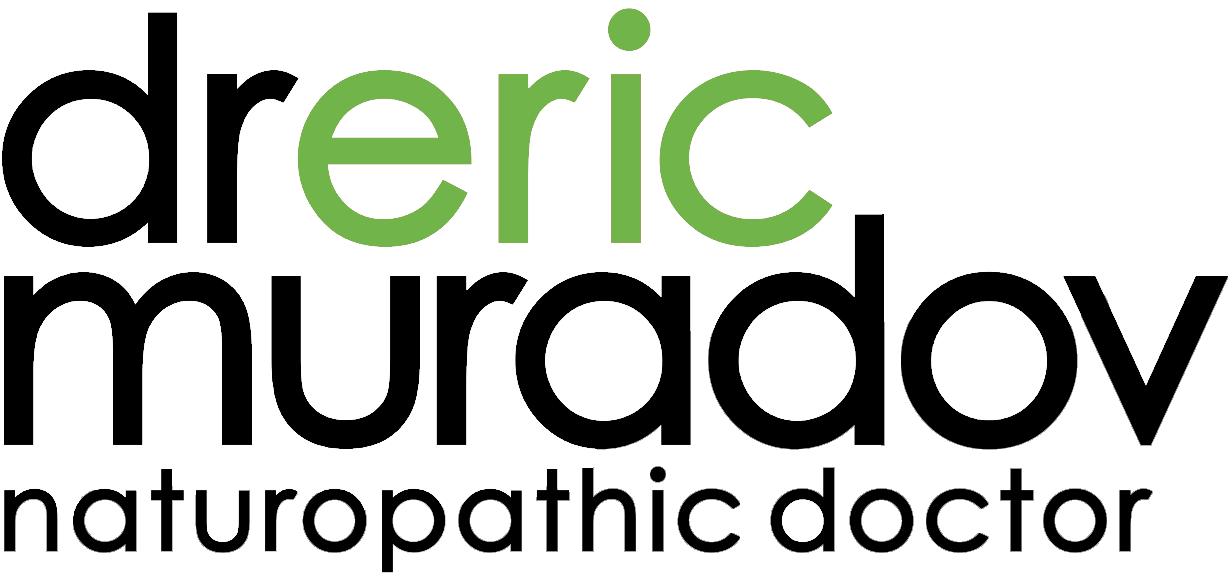 About TruMed

This is TruMed.

Our Naturopaths
All our Naturopaths can deal with hormones, skin, mood, fatigue & digestion for our Edmonton patients.

Dr. Muradov also focuses on Hyperbaric medicine & IV Therapy as part of his practice.

Dr. Deol also has an interest in Naturopathic Fertility & Pediatrics in addition to IV Therapy.

Dr. Sumar uses Electrodermal "VEGA" Testing in her Edmonton practice.
Dr. Tran does Acupuncture and Prolotherapy with her patients for pain.
All Naturopathic doctors at TruMed have done undergraduate work, medical pre-requisites and a 4 year Naturopathic doctorate.


Learn more about our Naturopaths
About Hyperbaric Oxygen
We're the only Naturopathic clinic in Edmonton that offers Hyperbaric Oxygen Therapy.
Increased Collagen Production - Hyperbaric Oxygen Treatment dramatically increases proliferation of fibroblasts which produce collagen.

Improved Immune Activity - The capacity of the white blood cells to kill depends
largely on the amount of oxygen available to them.

Blood Vessel Generation - Hyperbaric treatment encourages angiogenesis (new blood vessels to grow) via production of VEGF.
Neuroplasticity - Hyperbaric enhances neuroplastic responses through promoting axonal sprouting and synapse remodeling.
Stem Cell Release - Hyperbaric can promote the mobilization and multiplication of stem cells.
Contact us to experience this powerful therapy for yourself


IV Therapy Conditions
Dr. Muradov has been focusing on IV Therapy in Edmonton since 2010.
Our clinic TruMed is well known in the city as a leader in Intravenous Vitamin Treatments.
Dr. Muradov has administered approximately 10 000 IV Therapy treatments.
Commonly use IV Therapy for: Fatigue, Mood, Cognition, Immunity & Cosmetics.
Fatigue: By far, the top use for IV Therapy is for improving energy in our Edmonton patients.
We typically see our best results with the Myers' Cocktail IV and IV NAD+.


Mood: Intravenous Vitamins can have an amazing effect on both improving low mood and relieving stress and anxiety in some patients.
Best of all, they can work extremely rapidly - often within 24 hours.
Immunity: IV Therapy can certainly be used for acute infections.
We've observed that patients that regularly get Vitamin infusions often notice their overall incidence of infections like colds and flus is reduced.

Cognition: Brain fog, as well as focus and memory concerns can be alleviated with IV Therapy.
Both intravenous vitamins (B12 in particular) as well as IV NAD can potentially do this.
Cosmetics: It has become very popular to seek out IV Therapy for cosmetic purposes.
IV Glutathione is the ingredient of choice for patients seeking cosmetic IV Therapy in Edmonton.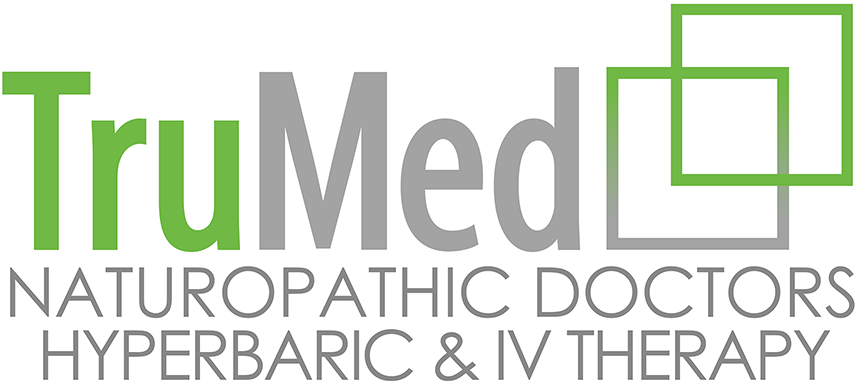 Naturopathic Doctors in Edmonton


We're awesome at: Digestion, Hormones, Fatigue, Skin and Mood Issues
We do a ton of testing, including food sensitivity, hormone, thyroid & electrodermal testing.
Offering Edmonton IV Therapy and Hyperbaric Oxygen


Keep it Natural.
(780) 757-8378