Dr. Muradov - FAQ
Dr. Muradov is a Naturopathic Doctor in Edmonton.
We are partnered with TruMed Clinic in West Central Edmonton.
Our Naturopath Clinic is a general medical practice, however, we often see digestive concerns, fatigue, skin concerns, anxiety/depression & women's health.
We focus heavily on advanced testing including: food sensitivity testing, hormone and thyroid testing, nutritional and digestive testing (SIBO, Candida etc).

Dr. Muradov has a strong interest in the use of IV Therapy to treat a range of concerns.
We proudly offer Edmonton Advanced Naturopath Medicine.
Call us today - 780 757 8378 to book your first appointment
We've constructed this FAQ to answer all of your common Naturopath questions.
If you have additional questions just email us: [email protected]
FAQ
What is a Naturopath?
Naturopath is a protected title in Alberta referring specifically to a Naturopathic Doctor;
All Naturopaths in Edmonton have had to have gone to an accredited Naturopathic College or University in addition to an undergraduate education and passed the North American licensing exams known as NPLEX; therefore it is a 7-8 year process to become a Naturopath.
All Alberta Naturopaths are registered with the College of Naturopathic Doctors of Alberta "CNDA" which governs Naturopaths in Edmonton and Alberta.
Naturopath education merges standard diagnosis and treatment with natural approaches such as herbs, dietary changes, supplements, homeopathy and traditional chinese medicine.
Naturopathic Doctors are not "MD" medical doctors; they have a 'ND' designation.
Dr. Muradov is a fully registered Naturopath in Edmonton #1684.
What services do Naturopaths provide?
Naturopaths in Edmonton can provide a very large array of services: acupuncture, IVs, dietary advice, homeopathy and can deal with many different concerns from pediatrics to elderly care.
Dr. Muradov has chosen to keep the focus of his naturopathic practice on leading edge blood, salivary, and urinary hormone and allergy testing to find precisely where your concerns originate.
Who is the best Naturopath in Edmonton?
Edmonton certainly has its share of top Naturopathic Doctors; certainly some of the best Naturopaths available in Alberta.
Dr. Muradov focuses on doing great work in the area of digestive concerns, fatigue, mood issues, and hormonal issues.
Furthermore, our Dr. Muradov has a special focus in IV Therapy, Multiple Sclerosis and Integrative Cancer Care.
Dr. Muradov was rated Best Naturopath in Edmonton 2017 by Vue Weekly magazine.
Can Naturopaths in Edmonton prescribe medication?
Prescriptive privileges differ depending on the province you're in.


Naturopaths in Edmonton/Alberta cannot prescribe medications; however Naturopaths in BC can, whereas Ontario NDs have access to Bio-identical hormones prescriptions.

Dr Muradov can refer to you to collaborative prescriptive professionals in Edmonton to give our patients access to medications and hormones.
Do you offer direct billing?
Yes! Our Edmonton clinic can directly bill many common insurance providers: Chambers of Commerce Group Insurance Plans, Cowan Insurance Group, Desjardins Insurance, Great-West Life, Sun Life Financial, Blue Cross and more!
Direct billing at our Naturopath clinic allows faster payments and fewer out-of-pocket expenses.
Taking advantage of this eliminates insurance paperwork at home.
Does Alberta health cover naturopathic? Do benefits cover Naturopathic medicine?
Unfortunately, at this time Naturopaths in Edmonton are not covered by Alberta Health.

However, many of our patients have Naturopath coverage through their work benefit plans.
Are Naturopathic doctors "real doctors"?
First and foremost, Naturopathic doctors are not medical doctors.
We are an independent profession of healthcare providers that has rigid standardization and training similar to medical doctors so that we can act as primary care providers; although many Naturopaths choose not to do so.
Naturopaths have a 'ND' designation.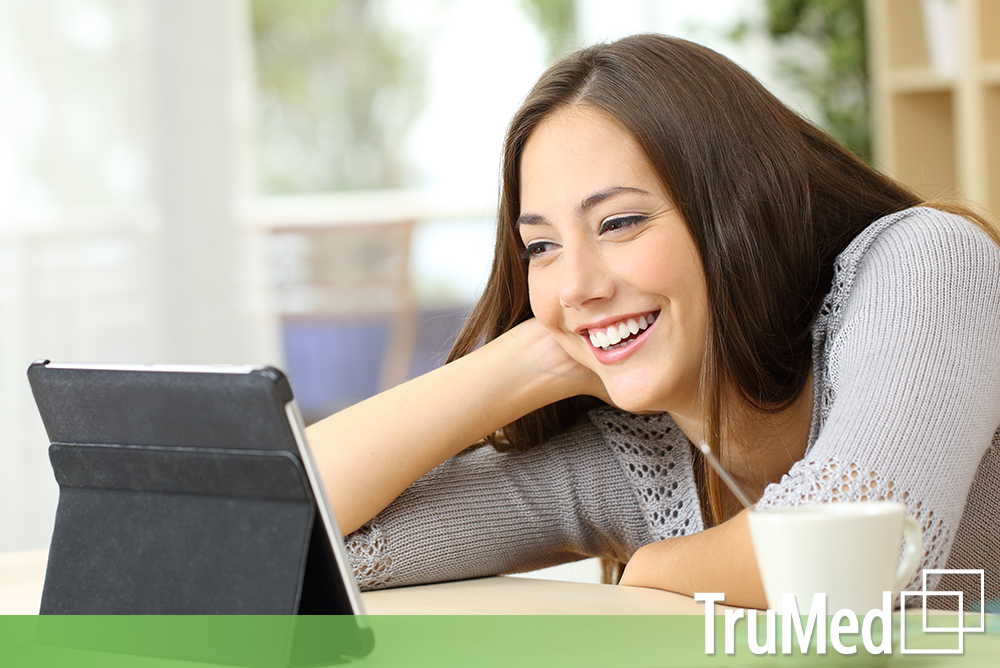 FAQ Continued
How long does it take to see Dr. Muradov?
It usually takes 1-3 weeks to get in for an initial consultation at our Naturopath clinic.
How long has Dr. Muradov been in practice?
Dr Muradov has been practicing as a Naturopath in Edmonton since 2010
Do I have to come back to the clinic often?
No.
Dr. Muradov typically will try and wrap up a case in 2-4 visits.

We typically book a follow up at our clinic one month after your initial visit and then another 2-3 months after that.
Where is TruMed located?
We're located at 11630 119 st - West Central Edmonton.
What does TruMed specialize in/focus on?
Dr. Muradov focuses on naturopath approaches to hormones, fatigue and digestion primarily.
We also have a special interest in Food Allergy and Multiple Sclerosis at our West Edmonton Clinic.
What does a Naturopath do?
Naturopaths in Edmonton have a large range of abilities and training.
Homeopathy, herbal medicine, orthomolecular medicine, physical medicine and Traditional Chinese Medicine means you can get a lot of different treatments from Naturopath to Naturopath.
Dr. Muradov focuses on evidence based Naturopathic medicine with emphasis on herbs, vitamins, supplements, dietary changes and IV Therapy.
We structure our treatments on the results of hormone testing, nutritional testing and food sensitivity testing. Occasionally we run heavy metal and infectious testing.
How much does a Naturopath in Edmonton cost?
Naturopath prices differ greatly from one practitioner to another.
Prices typically range from $170 to $250 for an initial consultation depending on practitioner experience and treatments provided.
Our clinic Salivary hormone testing ranges from $100-$300.
IV therapy is often $125-$200 depending on the complexity of the treatment. Often cancer related IVs are the upper tier cost IV therapies.
Dr. Muradov has an initial consultation fee of $265; follow up visits have a standard fee of $165.
Dr. Muradov tries to finish off cases within 3-4 visits.
Often times, patients with work benefit plans will get their naturopath visits covered entirely.
What training do Naturopaths have?
Naturopaths in Edmonton and Alberta are heavily trained.
All Edmonton Naturopathic Doctors have at least three years of undergraduate University class work before they are eligible for a Naturopathic Doctorate at an accredited Naturopath College or University.

All Naturopaths in Edmonton have completed a four-year doctoral program that includes around 1,200 hours of clinical experience and about 3,000 hours of classroom training; the fourth year of training is almost exclusive patient experience.
Dr. Muradov attended the Canadian College of Naturopathic medicine in Toronto and the University of Alberta (Psychology undergraduate work) in Edmonton.
Furthermore, Dr. Muradov has training in Advanced Intravenous Therapy.
Dr. Muradov's granted restricted activities are IV Therapy, Acupuncture and Hyperbaric Medicine.
Dr. Deol does Naturopathic Fertility and Pediatrics in her Edmonton practice.
Dr. Sumar is trained in Electrodermal analysis as part of her Naturopathic training.
Dr. Tran does Prolotherapy.
Do Naturopaths do - blood tests, allergy tests, physical exams?
All three!
Dr. Muradov has a special focus on food allergy & sensitivity and hormone testing.
We do testing through Dynalife labs as well as a number of labs across both Canada and the US.
Physical exams are fairly standard parts of a Naturopath consultation.
Can you access my medical records?
At TruMed Clinic we have full access to any labwork done in Edmonton through our relationship with Dynalife Labs Edmonton.
How accurate are the allergy and sensitivity tests?
At TruMed Clinic our Allergy testing is run through three different accredited laboratories.
Our clinical experience with these tests suggests a high level of accuracy especially in regards to digestive concerns in particular.
Why do you use Salivary Hormone Testing?
At TruMed our Naturopathic doctors have and somewhat still rely fairly heavily on salivary hormone testing with our Edmonton patients because it gives us a better clinically relevant picture.
Salivary testing looks at active hormones acting at the tissue level where as blood is not necessarily reflective of this.
Furthermore, Saliva is convenient, easy to do at home and easily allows for multiple time points in a day.
Why do you use Urinary Hormone Testing?
At TruMed our Naturopathic doctors use all available testing methodologies: Blood, Urine, Saliva, Stool and Electrodermal.
Urinary hormone testing is used by our Naturopaths when we want to take a deep dive into free hormones (like Saliva) and their metabolites which is not available with blood or saliva hormone testing.
Urinary "DUTCH" hormone testing also gives our Naturopathic Doctors data based on organic acids such as inflammation, neurotransmitter and vitamin status.
Can I run these tests through my medical doctor?
Sometimes yes but not always.
Some of the blood work we run can be run in Edmonton through Alberta health if your Medical Doctor agrees.
Our Naturopaths generally find that MDs in Edmonton agree to run what we want to run about 30% of the time.
Whereas Saliva hormone and Urinary hormone testing and Food Sensitivity Testing are tests simply not available through Alberta health.
Why do your Naturopaths offer Edmonton IV Therapy?
At TruMed Clinic our Naturopathic Doctors specialize in providing Edmonton Nutritional IV Therapy because it bypasses the poor absorption and typically slow effect of oral supplements and provides the biochemical substrates your cells crave.
IV Therapy gets our Naturopaths fast, reproducible and robust clinical results and it's one of the major reasons TruMed kicks ass.
So your Naturopaths do Functional Medicine?
Definitely.
There is a lot of overlap between Naturopathic Medicine and Functional Medicine and our Naturopaths proudly offer Edmonton both.
We are trained in Naturopathic Medicine but have taken Functional Medicine training to enhance and focus our skill set.
We provide Edmonton many of the diagnostics and approaches you'd expect from a Functional Medicine Medical Doctor.
More about Naturopathic Medicine
- Naturopathic Medicine has an excellent safety profile and almost never causes serious side effects.
- Many of the "side effects" of Naturopathic Medicine are positive, such as more energy, lower weight, better mood, mental concentration, and less aches and pains ;)
- Depending on the clinical situation, Naturopathic substances can be used as an adjunct or an alternative to conventional medicine.
- The search for hidden food allergy is a strong area of Naturopathy in addition to substantial dietary augmentation
- Despite the invasive nature of IV Therapy, many Naturopaths, including our own, use IV therapy to successfully administer Natural substances.
- Naturopaths often focus on the Thyroid because a substantial minority of patients appears to have subtle hypothyroidism, despite the presence of normal laboratory tests
- Naturopathic Medicine is highly individualized, and effective treatment for a given condition varies greatly from one patient to another.
- In many instances, Naturopathic medicine attempts to achieve the optimum concentrations of substances normally present in the body - what we can an "Orthomolecular approach"
- Naturopathic Medicine and Functional medicine are similar and the two overlap considerably, especially by looking at the individual body systems to tease out the cause of various health maladies.
Got more questions?
Get in Touch
(780) 757-8378