IV Therapy in Edmonton
IV Therapy Case Reports
Dr. Muradov has been providing IV Therapy to Edmonton since 2010
We've administered more than 10 000 IV treatments over the last 10 years.

Our Naturopathic Doctors offer basic and advanced IV Therapy treatments.
IV Therapy is applicable to a wide range of different clinical conditions.
This page discusses a small fraction of great results we've seen with IV Therapy.
TruMed: Experts in Nutritional IV Therapy.
Basic IV Therapy: The Myers, Glutathione, Vitamin C and IV Hydration.

Advanced IV therapy: NAD+, NADH, Lipoic Acid and Plaquex
Our Naturopaths will choose the best treatment for you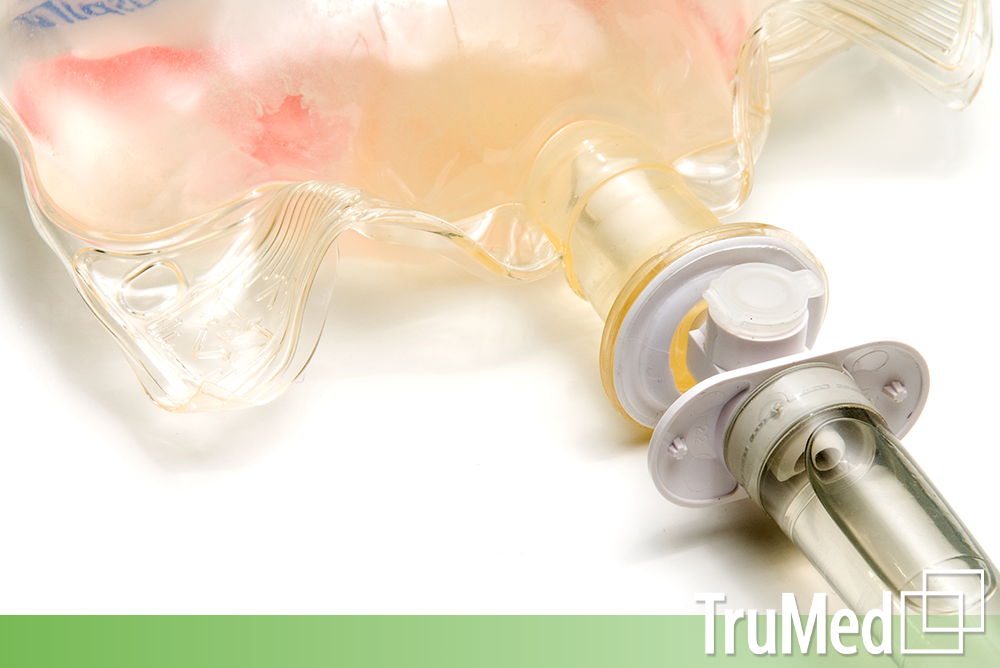 Basic IV Therapy




Call 780 757 8378 to book your first IV Treatment
Our Basic Intravenous Treatments
Myers is the original Vitamin IV Therapy. Straight up classic.

Vitamin C IV Therapy for infections, immunity and cancer treatment.

IV Therapy with Glutathione for cosmetics, detox & inflammation

Improve your hydration with some help from IV Therapy

Can't decide? Let one of our Naturopathic Doctors suggest the best IV Therapy for you.
We make it easy to get IV Therapy in Edmonton
The Original Vitamin IV Therapy from Dr. Alan Gaby MD
Background: In 1984 after receiving requests from former patients of the late Dr. John Myers, Dr. Alan Gaby MD formulated his own version of Myers' Cocktail - and subsequently gave about 15 000 of these IV Therapy treatments during his medical career.
The Myers is a remarkably simple IV Therapy treatment: B1, B3, B5, B6, B12, Calcium, Magnesium and Vitamin C.
TruMed has its own formulation of the Myers with added Vitamin B2 as well as a different form and higher dose of B12 given as a concentrated IV drip.
Original indications for the Myers IV treatment included: asthma attacks, acute migraines, fatigue (including chronic fatigue syndrome), fibromyalgia, acute muscle spasm, upper respiratory tract infections, chronic sinusitis, and seasonal allergic rhinitis."
We've literally given thousands of Myers Cocktail IV Therapy treatments at our Edmonton office since 2011 with countless anecdotes of benefit.
Case 1: Female in her 50s with fatigue.
History: Patient originally visited our clinic in 2016 with suspicions of potential Thyroid issues causing fatigue.
An in-depth hormonal work up suggested possible benefit from bio-identical hormones - however, referral for DHEA, Thyroid and glandular adrenal supports were not effective
Treatment: Interestingly, B12 as an intramuscular shot initially was not effective. However, subsequent Myers Cocktail IV Therapy produced a profound improvement in energy.
This mirrors the observations of Gaby: "In my experience, intravenous administration of a combination of magnesium, calcium, B vitamins, and vitamin C is effective for some patients with fatigue in whom other treatments (including intramuscular vitamin B12) have failed."
Summary: The Myers is a simple and straight forward Vitamin IV Therapy treatment with a wide range of indications beyond those originally found by Gaby.
Our Naturopaths have thousands of administrations of experience with this IV treatment in both IV drip and IV push format.
Most commonly the Myers is used for fatigue and is a first line treatment our Naturopaths consider especially after standard investigations such as hormonal deficiencies have been ruled out.
Our Naturopaths usually suggest administering the Myers 1x weekly as a short IV drip for 4 weeks before spacing out treatments to 1x every 4-6 weeks.
Myers IV treatments usually take about 15-20 minutes to administer and aside from vein discomfort, it's typically an extremely well tolerated IV Therapy treatment.
We offer Edmonton a wide range of Vitamin C IV Therapy options
Background: The amount of Vitamin C you can absorb orally is limited however intravenous administration of Vitamin C bypasses the digestive tract and can increase serum levels up 100-fold above what's achievable orally.
High blood levels from Intravenous administration allow for a range of pharmacologic actions.
At our Edmonton office our Naturopathic Doctors distinguish "low dose" and "high dose" IV Vitamin C.
Low dose IV Vitamin C refers to up to 15grams (15000mg) whereas high dose IV Vitamin C is anywhere from about 20grams to 125grams (125 000mg).
Pharmacologic actions of high dose Intravenous Vitamin C includes stimulate production of hydrogen peroxide production which is associated with cytotoxic antitumor and chemosensitization actions.
At our Edmonton office, in conjunction with our Hyperbaric Chambers, strong synergy is expected between with Vitamin C IV Therapy.
IV Vitamin C is a frequent recommendation from our Naturopaths for both acute and chronic infections in our Edmonton patients.
Case 1: Male patient in mid-50s with follicular lymphoma since 2012
Initially patient did PolyMVA, and Low Dose Naltrexone (a metabolic approach to Cancer).
Then Hyperbaric Oxygen Therapy and Intravenous Vitamin C was done.
There is a case report from 2005 showing another Lymphoma patient with remission from Vitamin C IV Therapy.
Patient has done monthly IV Vitamin C Therapy (50grams) for over seven years (at time of writing) with TruMed since 2015 with yearly scans confirming control of the Lymphoma.
In 2021 the patient added back Hyperbaric Oxygen therapy prior to his IV Therapy treatment.
Summary: Through intravenous administration you can achieve dramatically higher blood levels of Vitamin C than oral supplementation and these levels have anti-infectious and and anti-cancer effects in some individuals.
For both infections and cancer, Vitamin C IV Therapy is often down twice weekly at the beginning before reduction to 1x weekly.
Our Naturopathic Doctors are mindful of G6PD status and lowered kidney function but these are rarely issues in our experience with our Edmonton patients.
Vitamin C IV Therapy is considered strongly synergistic with Hyperbaric Oxygen Treatment.
Despite the doses being aggressive, IV Therapy with High Dose Vitamin C is extremely well tolerated.
Our Naturopaths have administered thousands of Glutathione injections

IV Therapy: Glutathione
Background: Glutathione is an anti-oxidant found in all of our cells that has Anti-inflammatory, Detoxification, Immune and Longevity enhancing properties.
Our Naturopathic Doctors have been administering IV Glutathione Therapy in Edmonton since 2010.
Glutathione can have rapid action in conditions with acute inflammation.
We consider its intravenous use in neuroinflammatory issues like MS & Lyme disease as well as localized inflammation such as in Inflammatory Bowel Disease.
Glutathione has become a frequently sought after especially in IV Therapy format for cosmetic purposes as it appears to have skin brightening and lightening effects.
Our Naturopaths often consider Glutathione IV Therapy for mold detoxification, and as an overall health promoting longevity treatment since numerous diseases "of aging" are associated with low Glutathione levels.
The elimination of many xenobiotic compounds can be accomplished through conjugation with Glutathione followed by secretion from cells (such as mercury and persistent organic pollutants).
Glutathione also detoxifies endogenous compounds.
As an example, our Naturopathic doctors often use Glutathione IV Therapy for detoxication from Mycotoxins from mold toxicity.
Case 1: Patient in mid-60's with Inflammatory Bowel Disease.
History: Long standing Crohn's disease. Previous exacerbation benefitted from Hyperbaric Oxygen Therapy.
Resumption of Hyperbaric treatment in conjunction with Pentasa was moderately helpful for symptom reduction.
Treatment: Glutathione and Vitamin IV Therapy (a variation of the Myers') caused a rapid improvement in symptoms. IV Glutathione effect seemed to last 3-4 days and was therefore repeated with oral Glutathione added as well.
Summary: Our Naturopaths have extensive experience with Intravenous Glutathione treatment.
The incidence of adverse effects is extremely low in our experience of thousands of Glutathione IV therapy treatments at our Edmonton office.
For cosmetic purposes, IV Glutathione is often given 1-2x weekly for 6-8 weeks.
For acute issues, it is often given every other day until the issue consistently has resolved.
Intravenous Rehydration Treatment at TruMed Edmonton
IV Therapy: Hydration
Background: Low on fluids? Our office in Edmonton works with two IV Therapy options for rapid rehydration - Normal Saline and a Custom Vitamin IV Hydration Bag.
We can deliver anywhere from 250-2000ml of Saline depending on your needs.
We also have our custom nutrient based rehydration bags with a full spectrum of B Vitamins, Folate, Magnesium, Potassium, Calcium and Bicarbonate.
Case 1: Female in 30s with POTS.
History: Developed POTS after a car accident - Postural Orthostatic Tachycardia Syndrome which is most often lightheadedness and a rapid increase in heartbeat that comes on when standing up from a reclining position.
1000-1500ml of IV Saline provides substantial relief for her symptoms (fatigue, brain fog, dizziness).
Based off a trial by Ruzieh (2016) our office offers our Edmonton POTS patients 1-2 litres of Intravenous Saline which can provide substantial benefit for the symptoms of POTS.
Dizziness, Fatigue, Vision changes, Cognitive function and Weakness are symptoms that can improve after Saline IV treatment.
Summary: If you need Intravenous hydration whether it's IV Saline or a Banana bag in Edmonton, we've probably got you covered.
There are a few acute scenarios where it's best to get hydration at a hospital so make sure you get in touch with our office with regards to your particular situation.
Interested in IV Therapy?
Call these digits!




(780) 757-8378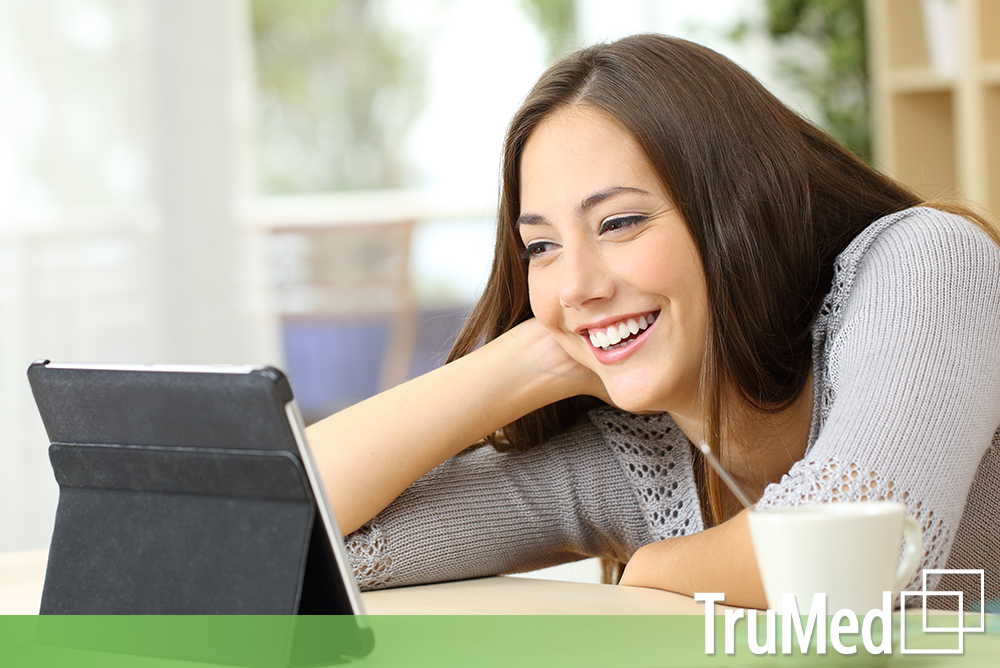 Advanced IV Therapy
Call

780 757 8378

for more information about IV therapy
TruMed's Advanced IV Therapies
| | |
| --- | --- |
| NAD+ IV | NAD is Vitamin B3 derivative that can be amazing for energy |
| NADH IV | NADH is frequently considered in Parkinson's and Chronic Fatigue |
| Curcumin IV | IV Curcumin is considered in autoimmunity, pain and cancer |
| Plaquex IV | IV Phospholipids for heart disease, mold exposure and Lyme. |
| Lipoic Acid IV | IV Lipoic Acid can be a powerful metabolic cancer support. |
We know IV Therapy ;)
When you comes to NAD+ think energy and longevity.
Background: Nicotinamide adenine dinucleotide (NAD+) is present in all cells of the body and is a cofactor needed for the Krebs Cycle and Electron Transport Chain which is how the body produces energy (ATP Production)

NAD+ activates Sirtuin pathways and the PARP enzyme family - Sirtuin1 (SIRT1) is associated with longevity and the PARP enzyme family controls DNA repair.
Our Naturopaths consider Intravenous NAD+ in cases of fatigue as we've found oral NAD+ (NR, NMN) does not produce a pronounced boost in energy.
Case 1: Female in early 40s that has been visiting TruMed in Edmonton since 2018.
History: Hashimoto's Thyroiditis since 2009.
Treatments: Referred for Hydrocortisone and Cytomel with minimal difference despite strong potential benefit based on initial lab work. Some benefit noted from B12 shot and Dessicated Thyroid Referral.
Insufficient response to Myers Cocktail IV Therapy. Benefit noted from intramuscular PolyMVA shots.
Based on benefit from PolyMVA injections, because of overlapping mechanisms, NAD+ infusions were started.
Most substantial benefit noted from NAD+ IV Therapy.
Patient has done approximately 34 treatments of intravenous NAD+ over a three year period with approximately 4 weeks of benefit after a given NAD+ infusion.
NAD+ injections in conjunction with desiccated Thyroid appear to be the best mix of treatments for fatigue for this individual.
Summary: NAD+ IV Therapy is a therapy our Naturopathic doctors consider in the treatment of Fatigue. Many times it's tried after standard fatigue investigations (eg. Thyroid augmentation) have failed.
NAD+ IV Therapy is most frequently given 1x weekly for 4 weeks at the beginning to build levels. A given infusion of NAD+ can often produce a 2-4 week boost in energy after levels have been built up.
IV Treatment with NAD+ can be combined with Nutritional IV Therapy such as the Myers' in a single infusion for patients that noticed a more pronounced benefit from the combination.
Intravenous NADH is considered mainly for Chronic Fatigue & Parkinson's
Background: NADH is produced from NAD+ and is an electron donor in the electron transport chain. These help pump protons and ultimately ATP synthase then uses the proton gradient to form ATP.
NADH can be used both orally and in IV Therapy format for combatting fatigue and also has good data in Parkinson's (where we often stack it with IV Glutathione).
Case 1: Middle age Female with Fibromyalgia visiting our Edmonton clinic since 2021.
History: Long standing Fibromyalgia managed with Lyrica, Cymbalta and Toradol.
Our chronic fatigue and fibromyalgia and autoimmune workups usually include different types of infections. Active HHV-6 infection was found and thought to be potentially etiologic.

Treatments: Before receiving test results the patient was started on Myers' Cocktail IV Therapy however, a series of four treatments had minimal effect. The patient was transitioned to NAD+ IV Therapy which also was not effective.
Once the positive infection was found, an oral anti-viral protocol was started and initially intravenous Vitamin C was suggested.
Our Naturopathic doctors have seen favorable results using Vitamin C IV Therapy in chronic viral infections however, this did not seem to impact this patient substantially.
Lastly, IV NADH was proposed because of its use in CFS which finally was able to improve this patient's long standing fatigue and muscle pain.
Summary: Intravenous NADH protocols for Parkinson's are suggested to be given every-other-day for 14 days to build up levels.
NADH IV treatments are often followed by IV Vitamin drips and Glutathione drips or pushes.
Intravenous NADH treatments directly effect the energy production pathways.
Intravenous Curcumin can be used for cancer, autoimmunity and pain.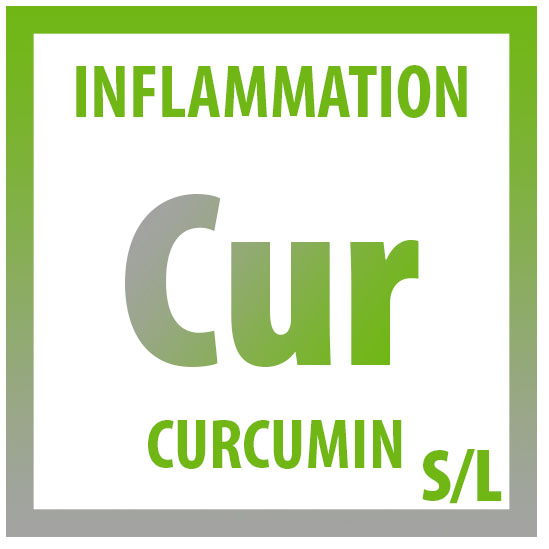 Background: Curcumin is of course the famous yellow pigment found in turmeric root.
Curcumin has anti-oxidant, immune modulating, anti-inflammatory and anti-cancer effects.
The oral bioavailability of curcumin is low which makes it a great candidate for use in IV treatments.
Case 1: Male with metastatic prostate cancer seeking continuation IV Therapy
History: Patient elected to not do traditional chemotherapy, rather to do Insulin Potentiated Chemotherapy (IPT) abroad in addition to numerous alternative IV Therapy treatments and hyperbaric oxygen.
Treatments: Patient had done IV Vitamin C, IV Wormwood, IV PolyMVA and IV Curcumin.
Intravenous curcumin was the preferred treatment based off of high sensitivity on chemosensitivity testing done at a lab in Greece.
Patient alternated Vitamin C and Curcumin IV Therapy over a two year period at our Edmonton office in addition to IPT done in the US with synergistic effect in management of the PSA. Some Immune IV treatments and Intravenous Lipoic Acid were used by this patient occasionally as well.
Summary: Curcumin as substance has excellent versatility - our Naturopaths use it for pain, autoimmunity and as demonstrated in integrative cancer care.
Intravenous Curcumin is frequently started at a low dose to assess tolerability. Our Naturopaths mainly use Intravenous Curcumin in Integrative Cancer care and most often it's given twice weekly.
IV Therapy with Curcumin does tend to have an extremely vein irritative effect and needs to be extremely dilute to avoid this reaction.
Because Curcumin has poor oral bioavailability we offer it in IV Therapy format at our Edmonton clinic.
Our Naturopaths proudly offer Edmonton Plaquex for phospholipid replacement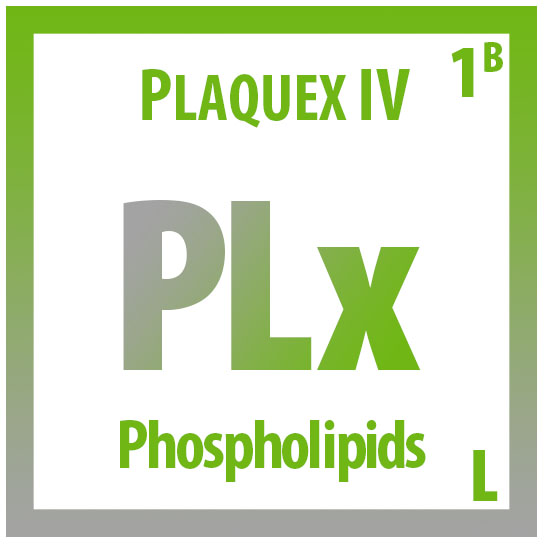 Background: Cellular membrane integrity can be maintained in part, by replacement of damaged phospholipids which are essential for the structure, and function of our cellular membranes.

Intravenous administration of Plaquex (phosphatidylcholine - the major cellular phospholipids) can help replace damaged phospholipids in our cells' membranes.
Our Naturopathic Doctors consider Intravenous Plaquex for Cardiovascular Disease, various Liver diseases, Neurodegenerative Diseases (eg. MS, Alzheimer's etc), Lyme Disease and Mold toxicity.
Case 1: Female in early 30's with Lyme Disease
History: Patient was infected in 2014 with stereotypical bullseye rash.
A seven month gap between rash and antibiotic treatment, she subsequently developed joint and neurological sequelae.
She was treated by a Lyme literate MD in the US and she came to our Edmonton office for continuation IV Therapy treatment in 2015.
Treatment: Her intravenous therapy "stack" was IV Phospholipids, followed by IV Alpha Lipoic Acid and then IV Glutathione, with alternate days of IV Glutathione treatment.
In particular, this IV Therapy regime was extremely efficacious in treatment of Lyme associated fatigue, brain fog and joint pain.
Summary: IV Therapy with Plaquex (phosphatidylcholine) replenishes cell membranes with potential use in Lyme disease as discussed above as well as Cardiovascular and Liver Disease, Mold toxicity and Neurodegenerative Disease.
Plaquex is an IV therapy that takes time to work as one is slowly replacing damaged phospholipids in cell membranes.
Plaquex is most commonly combined with Glutathione IV Therapy for Lyme, Neurodegeneration and Mold.
IV Lipoic Acid for metabolic cancer care, nerve damage and more

Background: Alpha-lipoic acid is an anti-oxidant we make in our bodies that not only recycles other antioxidants but is directly involved in energy production.
Alpha Lipoic Acid is involved in the conversion of pyruvate into acetyl-CoA so it can enter the Krebs Cycle.
Lipoic Acid is only absorbed about 30% when taken orally and this is further reduced when taken with food so our Naturopathic doctors definitely prefer giving it in IV Therapy format.
When combined with LDN, intravenous Lipoic Acid has some amazing data in Pancreatic, and Kidney Cancer as well as Lung and Brain Cancer and is thought to be enhanced with Hyperbaric Oxygen.
Case 1: Female in her 60s with metastatic breast cancer.
History: Patient with breast cancer that denied standard care.
Initially went for treatment at a Mexican clinic before coming to our Edmonton office.
Spread to the bone and lung, fluid in the lung precluded large volume IV Therapy (eg. IV Vitamin C). Metabolic Cancer Treatment was chosen as the initial path of care with Intravenous Lipoic Acid as the foundational treatment.
Treatment: Lipoic Acid IV Therapy coupled with Hyperbaric Oxygen was commenced along with an oral metabolic protocol.
Patient undertook twice weekly Hyperbaric Oxygen followed by IV Therapy.
Subsequent tumor marker measurements over an 11 month period showed steady decline in the absence of any standard care.
Summary: Lipoic Acid is a strong anti-oxidant that has dramatically enhanced bioavailability when given intravenously.

Our Naturopathic Doctors strongly consider the use of Lipoic Acid IV Therapy in the metabolic treatment of Cancer.
Excited about IV Therapy?
So are we.


(780) 757-8378