Food Allergy & Sensitivity testing in Edmonton and area
TruMed offers Edmonton both Sensitivity & Allergy Testing

Our clinic has a special focus in Food Allergy & Sensitivity.
We offer comprehensive panels to detect if you're allergic or sensitive to hundreds of foods.
Samples collected at the clinic are sent for analysis with results in just a few weeks.
Your appointment includes:
- A ½ hr visit with a Naturopath prior to testing

- A brief follow up visit to review the results

Your Naturopath at TruMed will help you choose if allergy testing or sensitivity testing is better for your case


Curious about testing?

780 757-8378
Visit our Food Sensitivity Section
We proudly offer Edmonton comprehensive testing with clinical support
We can test reactivity for up to 220 foods


Food Sensitivity & Allergy testing in Edmonton
You have the option of booking an entire hour combining testing with a full 1 hour consultation to address non-allergy related concerns.
This would allow appropriate time for testing other areas such as hormonal and thyroid function, and for Naturopathic recommendations for conditions not related to foods.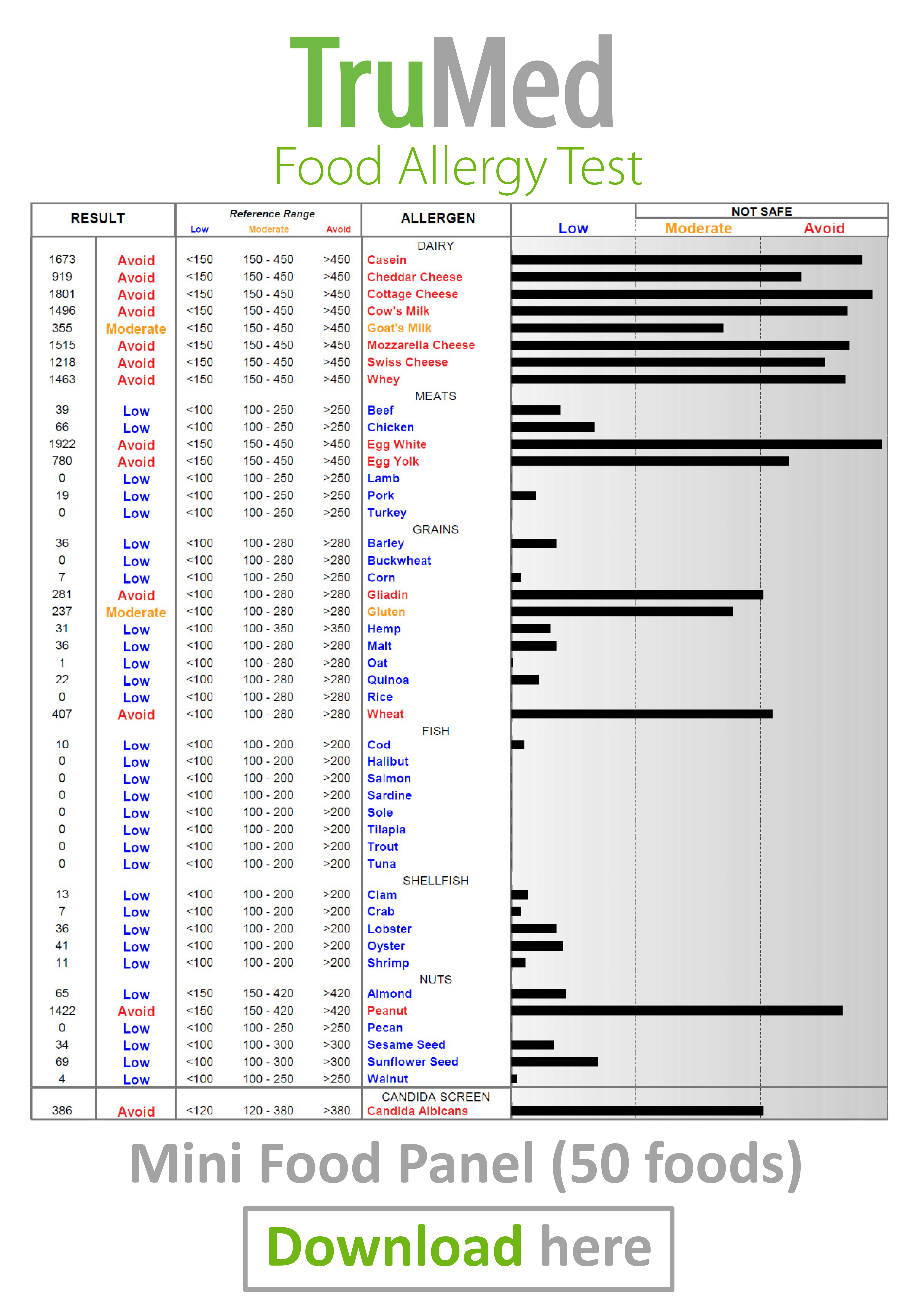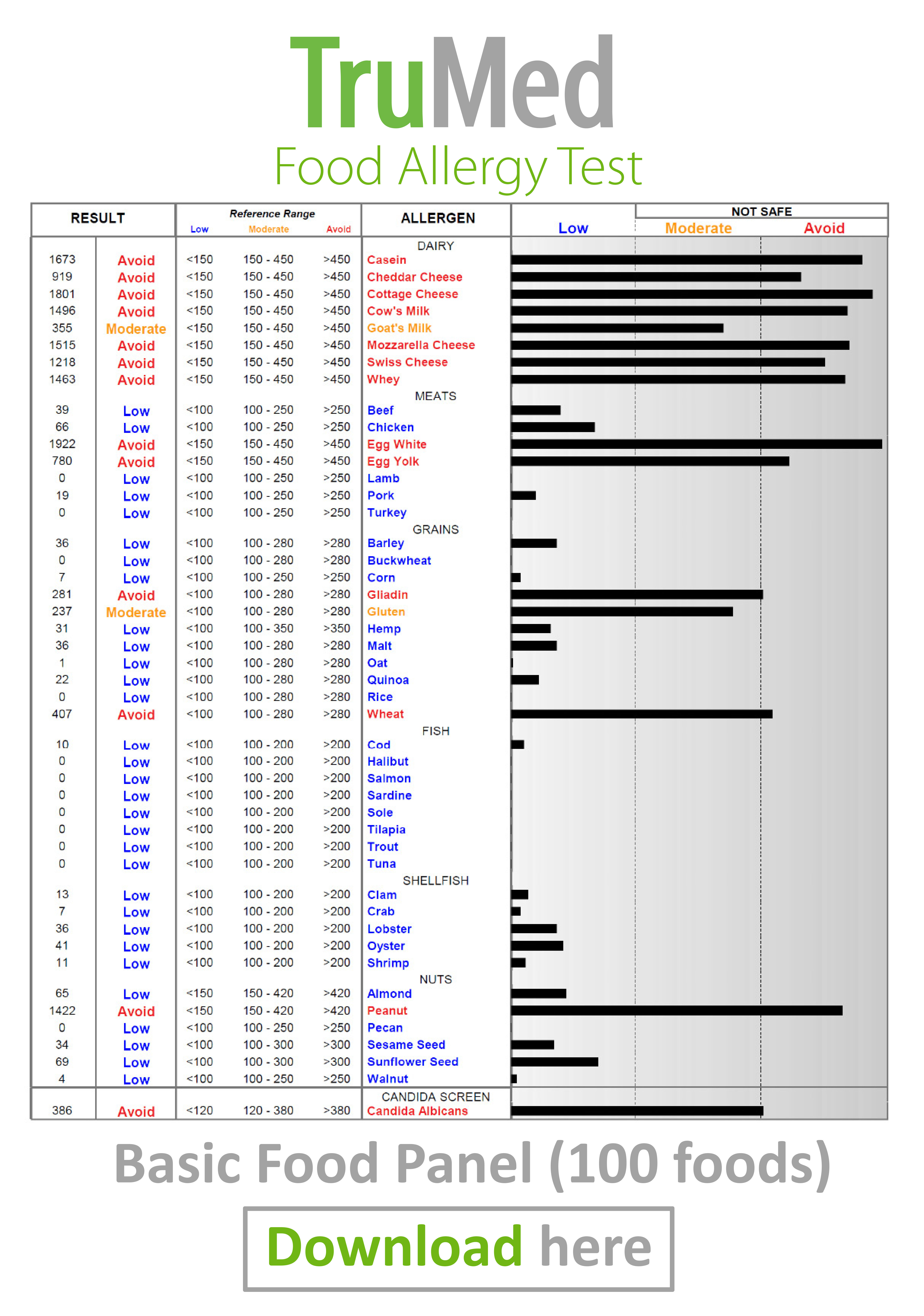 Food Allergies & Intolerances associated with:

Constipation & Diarrhea
Migraines & Headaches
ADHD
Arthritis


Asthma & Bronchitis

Gas & Bloating
Rashes / Hives
Psoriasis, Eczema
Sinusitis


Frequent infections

Rheumatoid Arthritis

MS
Abdominal Pain & Reflux

Sinusitis

IBS

ASD

Acne

and many more!
Food Allergy FAQ
Do I need to have a consultation? Or can I just get the testing done?
Your Food Allergy or Food Sensitivity test includes a brief consultation with one of our Naturopaths before testing and another brief consultation one month later to review test results.
What's the difference between Allergy and Sensitivity testing?
The difference lies in what the test is measuring.
For Allergy testing your Naturopath at TruMed will test for a combined IgG4/IgE antibodies or separate IgG4 & IgE antibody test.
For Food Sensitivity Testing, we tend to do a Total IgG (subsets 1-4) test.
How do I decide whether I need Food Sensitivity Testing or Food Allergy Testing?
Don't sweat it!
Your TruMed Naturopath will help you decide on the best test for your particular situation as well as the right amount of foods to test.
Our clinic offers Edmonton 3 separate testing methodologies.
Does insurance cover the cost of testing?
That of course depends on your particular insurance benefit plan but we've seen many patients over the years get partial and sometimes full coverage for their Allergy & Sensitivity tests - typically under "naturopath" or "testing" or both.
TruMed Naturopath clinic also offers Edmonton direct billing so many of our patients leave the clinic paying nothing!
What sort of benefits do patients get from testing?
Luckily, our Naturopaths have run thousands of Sensitivity and Allergy tests in the Edmonton area.
We've seen many patients benefit with regards to: digestion (IBS, gas & bloating), breathing (asthma, sinusitis, cough), skin issues (rashes, eczema, psoriasis).
Often times we've seen energy increase and weight decrease once patients are put on a diet based off their Food Allergy or Sensitivity Test results.
How often is Food Allergy or Sensitivity testing done?
For most of our patients our Naturopaths don't recommend re-doing Allergy or Sensitivity Testing more often than every 5 years.
Where is the testing done?
It depends on which test your Naturopath runs.
Food Allergy Testing is sent to Washington state or Vancouver for analysis.
Whereas most of our Food Sensitivity Testing is sent to Calgary for analysis
How long does it take to get the test results?
It depends on which test is run.

On average we have to wait 2-4 weeks for final test results
Hypoallergenic Diets
Traditionally, "hidden" food allergies can usually be unmasked by means of an elimination diet, followed by individual food challenges.
For many years this was considered the "Naturopathic gold standard."
After a patient has been on a Naturopath prescribed allergen elimination diet for usually 4 weeks, chronic symptoms often disappear as the quantity of antibodies in the blood reduces over time (the half life of IgG antibodies is 3 weeks so sometimes it takes up to 3 weeks to see substantial change for this reason).
The diet is usually structured by avoiding the top allergens: dairy, egg, gluten, corn, caffeine, red meat, soy, night shades, peanut, banana, strawberries, citrus fruit and often times, any food that a patient consumes more than three times weekly.
Your Naturopath will assess your diet diary and make recommendations on what is a likely contributor. The most extreme hypoallergenic diet our Naturopaths work with is the Carnivore diet.
After 4 weeks, assuming the patient is feeling substantially better, foods are re-introduced every 3-4 days in a systematic fashion to figure out which of the removed foods were the offenders.
This method is cost effective (no test costs involved) and can be executed quickly but patient compliance is low.
Our Naturopaths tend to recommend running comprehensive testing and simultaneously removing the top 3 suspected allergens while we await test results.
One factor that we see come up frequently is individual reactivity to non traditional allergens.

Rice is a good example that comes up frequently on Sensitivity Testing but is not considered a common allergen and would be missed on a typical hypoallergenic diet.
Detection of idiosyncratic reactions through testing is one reason our Naturopaths tend to run Allergy & Sensitivity testing frequently.
Our Naturopathic doctors find that the "follow through" on removals is dramatically better once patients have their test results in hand.
Seeing the "hard copy" results seems to be a strong motivating factor for a lot of patients to take the foods out and keep them out for long periods of time.


Dr. Muradov has a special interest in food sensitivity.
Our Clinic is a general naturopathic medical practice, however, we often see issues related to the consumption of foods that can cause a wide range of symptoms around the body.
Our clinic focuses heavily on advanced testing including: hormone and thyroid testing, nutritional and digestive testing as well as Food Sensitivity Testing.

Dr Muradov has a strong interest in the discovery of food allergies and sensitivities in his patients and we are paired with multiple labs that use different methodologies to uncover the cause of food related illnesses.
Food sensitivity FAQ
Food Sensitivity Background
Food allergy is well recognized in standard allopathic medicine as a cause of acute attacks of asthma, hives, anaphylaxis and angioedema.
These types of rapid sometimes life threatening allergic reactions are called immediate or type 1 hypersensitivity reactions.
Another type of food reaction, often referred to as delayed Food Allergy or Food Sensitivity.
Many alternative practitioners, including Naturopaths, have observed that Food Sensitivities are a common cause of a wide range of physical and mental disorders.
According to one estimate, as much as 60% of the population suffers from undetected food allergies.
What health issues are related to Food Sensitivity?
Cardiovascular: Angina, Arrhythmias, & Hypertension (high blood pressure)

Dermatologic: Acne, Eczema, Itching, Psoriasis, Bruising, Hives

Ear, nose, and throat: Hoarseness, Meniere's disease, Nasal polyps, Nosebleeds, Smell dysfunction, Ear infections, Sinusitis, Sore throats, Taste disorders and Vertigo

Gastrointestinal: Abdominal pain, Constipation, Crohn's disease, Diarrhea, Esophageal inflammation, Gallbladder disease, Gastritis, GERD, IBS, Pancreatitis, Peptic ulcer, Anal itching and Rectal bleeding, Ulcerative colitis and Vomiting.

Neurological: Epilepsy, Migraine, Multiple sclerosis, Restless legs syndrome and Tension-type headache.

Pediatric: Colic, bed wetting, ADHD, Autism, Eczema

Psychiatric: Anxiety, ADHD, Autism, Bipolar disorder, Depression, Panic attacks Schizophrenia
Pulmonary: Asthma, COPD, Cough, Phlegm.

Rheumatologic: Juvenile rheumatoid arthritis, Psoriatic arthritis, Rheumatoid arthritis, Lupus.

And many others!
What do you test for to detect Food Sensitivity?
Our clinic focuses on three methods to determine Food Sensitivity and Allergy.

First, we may use an elimination diet, followed by individual food challenges. This method is slow, may miss some problematic foods and is often difficult for patients to execute.
With regards to blood Food Sensitivity Testing we may use one of two methods: combined IgG4/IgE method or total IgG.
These refer to the antibodies measured in the blood in response to the foods you are eating.

How do IgG antibodies cause health issues?
The antibodies attach themselves to the food antigen that's inappropriately entered the blood to create a complex.
These complexes are normally removed by other parts of the immune system.
However, if they are present in large numbers , the food antigen-antibody complexes accumulate, travel through the blood and are deposited in body tissues.
Once in tissue, they may play a role in numerous diseases and conditions.
What does a Food Sensitivity Test involve?
We simply need about 15 drops of blood for IgG Testing.
We send the blood away and get results in 2-4 weeks.
How much does a Food Sensitivity Test cost?
Prices differ depending on the quantity of foods tested.


120 food testing $465
220 food testing $665

Your food sensitivity testing appointment includes: A ½ hr visit with a Naturopath prior to testing and a brief follow up visit to review the results.
How accurate are the allergy and sensitivity tests?
At TruMed our testing is run through three different accredited laboratories.
Our clinical experience with these tests suggests a high level of accuracy especially in regards to digestive concerns in particular.
We've run thousands of these tests.
What are the top reactive foods?
According to Dixon (2000) top reactive foods were: milk, garlic, mustard, egg yolk, tea, chocolate, banana, black pepper, wheat, orange, turkey, oat, white potato, carrot, green bean, cabbage, baker's yeast, cane sugar, peanut, onion, apple, pork, rice, corn, chicken, coffee and beef.

Food Sensitivity Studies
5,286 patients took a food sensitivity test (looking at 113 foods) and questionnaires were issued three months after.
21.8% reported high benefit, 29.9% reported considerable benefit and 20.3% reported moderate benefit.
The concerns that improved were 38% gastrointestinal, 13.7%
dermatological, 10.7% neurological, 10.1% were respiratory, 9.4% psychological, and 6.2% musculoskeletal with a strong return of symptoms upon reintroduction.

The results we see in our Edmonton patients agree with this study - improvements primarily in digestive & skin concerns with Food Sensitivity Testing.
Anti-gliadin and anti-casein IgG antibodies were found to be higher in those with autistic spectrum disorders (ASD).
Furthermore, intestinal permeability was increased in 25.6% of patients with ASD compared to 2.3% of healthy children.

The authors concluded "Immune system of a subgroup of ASDs is triggered by gluten and casein."
Our Naturopaths always include Food Sensitivity Testing in our Autistic treatment protocols.
Thirteen children were recruited to the experimental group and nine to the control group and the study group removed eggs & dairy for 8 weeks.

After the study period, IgG antibodies to egg and dairy proteins were significantly reduced from their baseline values and the peak expiratory flow rate improved as well indicating enhanced breathing capacity.
At our Edmonton office, we've run thousands of Food Sensitivity Tests and dairy and eggs are by far the two top reactive foods.
21 patients diagnosed with migraine and IBS were tested with IgG Food Sensitivity tests covering 270 foods.
They were then placed on a diet based off of their individual results for 6 weeks or a provocation diet before being crossed over.

Significant reductions in migraine attack frequency, duration and severity as well as a significant reduction in IBS pain-bloating severity and frequency and an improvement in quality of life was seen.
Migraines and IBS are two of the top reasons our Naturopaths run Food Sensitivity Testing in our Edmonton patients.
Food sensitivity IgG antibodies were looked at in 30 obese and in 30 normal weight children in relation to arterial thickness and inflammation.
Obese children showed a highly significant increase in carotid artery thickness, elevated CRP values (indicative of systemic inflammation) and IgG antibodies against foods compared to normal weight kids.

The authors concluded "these findings raise the possibility, that anti-food IgG is pathogenetically involved in the development of obesity and atherosclerosis."
In stubborn weight loss cases, our Naturopathic Doctors frequently find that consumption of sensitive foods is an important hindrance to weight loss at our Edmonton office.
Dixon tested 114 consecutive patients IgG antibodies to foods (via RAST) - the number of foods tested ranged from 10 to 15.
80 patients eliminated the foods partially or completely and underwent follow-up of 6 to 22 months.
Top improved symptoms were: diarrhea, cramps, cough, headache, nausea, burping, hoarseness/throat clearing, nasal drainage, fullness in ears, asthma, sinus headache, gas, itchy eyes, sneezing, fatigue after meals, ringing in ears, skin rash, chronic fatigue and itchy skin.
At our office, we've seen all discussed symptoms improve in our own patients after Food Sensitivity Testing.
IgG levels were measured with a 120 Food Sensitivity Test in children aged 7 - 15 with headaches.
One IgG food was eliminated in each 6 week visit. Cow's milk, Egg White & Gluten were of the most common.

In non-reactive kids, common vasoactive headache triggers were removed - caffeine, citrus, chocolate, MSG, cheese & nitrites in particular.
Out of 14 patients, 11 completely resolved and 2 improved between 50 and 90%, and one had no food triggers identified.
Our Naturopathic doctors take a similar approach with headaches and migraines in our Edmonton patients and identify both IgG Food Sensitivities and possible vasoactive foods.
Twenty-three participants from athletic teams were put on a 14-day IgG Food Sensitivity based food elimination diet and 300-meter run times and mental capacity questionnaires were then analyzed.
Change in 300-meter run time did not reach statistical significance however, academic qualities of listening, information processing, concentration, and memory appeared to improve.
Our office has seen cognitive improvements after elimination of foods found on Sensitivity Testing; it's frequently used in our ADD/ADHD patients.
Our Naturopaths have over a decade of Food Sensitivity experience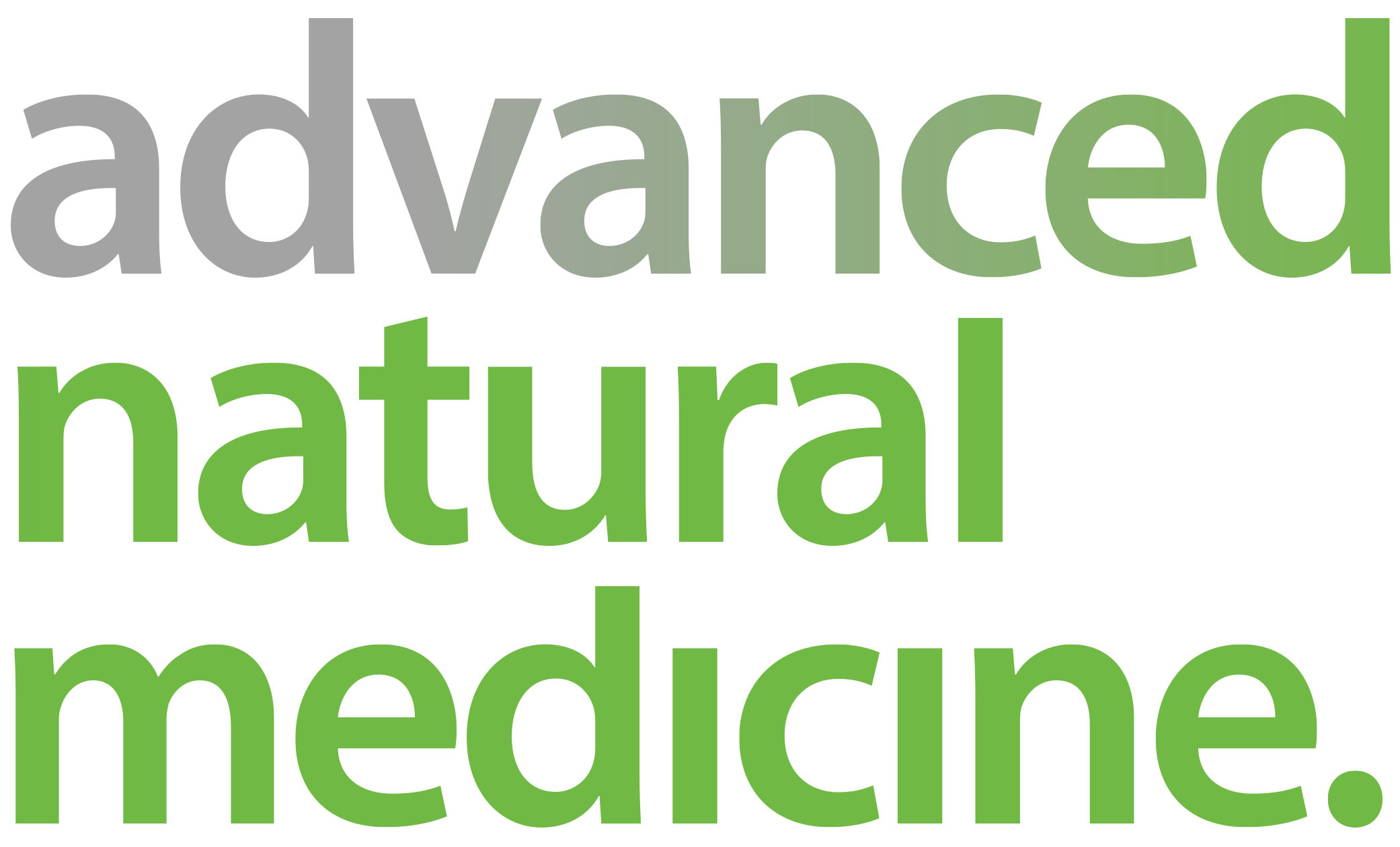 Interested in Testing?
780-757-8378