Dr. Muradov - Naturopath in Edmonton
Naturopathic Doctor at TruMed Clinic
Dr. Eric Muradov is the director of TruMed
TruMed is a major provider of Functional Medicine & IV Therapy in Edmonton.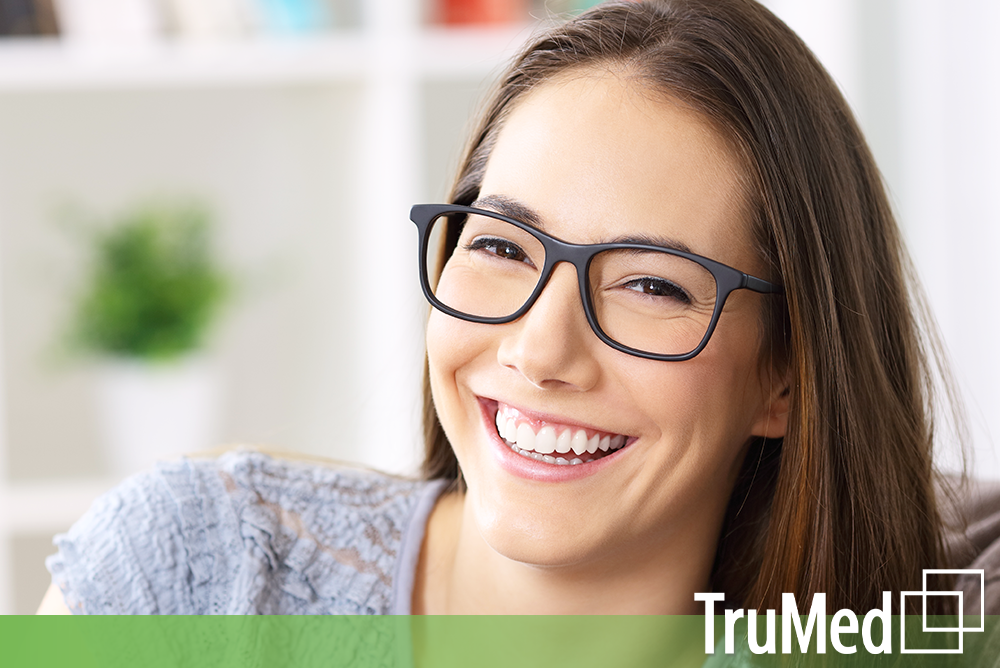 TruMed Naturopath Clinic in Edmonton
Stuff We Treat:
Want to learn more about Naturopaths? Check out our Naturopath FAQ.

To see all the stuff we treat see our Conditions Treated page

For all of the treatments our Naturopaths use see the Treatments page
A little more about Dr. Muradov
Dr Muradov always runs a lot of testing (eg. hormone or digestive) to best understand your case.
He has advanced training in Intravenous Therapy & Hyperbaric Medicine.

Dr. M also has a special interest in Food Sensitivity, and Naturopathic approaches to MS.
At TruMed he practices with three other Naturopaths: Dr. Tran, Dr. Sumar & Dr. Deol
Get in touch with our Naturopaths: Contact Us
Top Questions about our Naturopaths
What is Naturopathic Medicine? Naturopath Medicine is a distinct form of medicine that blends modern scientific medical information with traditional medicines such as herbs and vitamins.
For instance, Dr Muradov may use lab testing to determine the causes of your particular issues and then will recommend an herb that has efficacy based on a study.
What can a Naturopath do for you? Naturopaths take a whole person approach to your care and understand underlying processes that may be hindering your health.
For instance, at our Edmonton clinic, our Naturopaths often run comprehensive hormonal and nutritional testing to have a deeper understanding on your health.
What are the advantages of Naturopath medicine? Of course there are many advantages to Naturopath care, however, one of the biggest advantages is probably personalized medicine that often looks for the causes of concerns.
Also a low incidence of side effects as with many Naturopath therapies.
What are the disadvantages of Naturopath medicine? Unfortunately, Naturopath medicine can be costly. Patients often have significant out of pocket costs for testing, consultations and treatments.
At our Edmonton office because we do run a significant amount of testing the costs do easily add up.
What things can Naturopaths treat? Naturopath medicine is effective for improving a large range of concerns.
Our clinic focuses on addressing digestion, fatigue, hormonal imbalances, mood, MS and Cancer in our Edmonton patients.
We also have a special interest in IV Therapy and Food Sensitivity Testing.

For more information on the things we treat, see the Conditions Treated Page.

For more information about Naturopaths please visit the Canadian Association of Naturopathic Doctors
More about Dr Muradov:
Why become a Naturopathic Doctor?
Dr. Muradov serendipitously found out about Naturopathic medicine during his first year of University from a "Reader's Digest" Family Guide to Alternative Medicine.
This motivated him to seek out a Naturopathic doctor in Edmonton to shadow which was Dr. Steven Marsden which allowed him to solidify his decision with regards to this as a career.
Why is Dr. Muradov interested in Food Allergy and Thyroid health?
Dr. Muradov's Naturopathic practice has been strongly influenced by Alan Gaby MD and Jonathan Wright MD who are considered pioneers in the practice of modern Alternative medicine.
In particular, Alan Gaby who pioneered nutritional IV therapy was the strongest influence of the two.
Dr. Gaby's book "Nutritional Medicine" is a foundational text at TruMed which has numerous IV therapy and Thyroid health references.
Why is Dr. Muradov interested in IV Therapy?
As mentioned Dr Alan Gaby MD was a strong influencing factor for Dr. Muradov who pioneered nutritional IV Therapy - in particular, the Myers' Cocktail.
IV therapy allows for precise administration of natural substances and rapid and robust responses in a large range of health conditions.
IV Therapy allows us to get our Edmonton patients better much more quickly than with many other natural therapies. Dr. Muradov has been offering Edmonton IV Therapy since 2010.
Why is Dr. Muradov interested in MS?
Dr. Muradov was diagnosed with an MS at the end of his first year of Naturopathic medical school in 2007, and of course has become an area of focus for him at his Edmonton practice.
Make it TruMed
Contact our Naturopaths today:
(780) 757-8378